The accident happened on H Street and San Joaquin Avenue in Tulare on February 26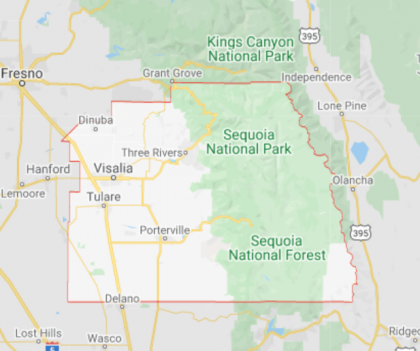 A high school dean identified as Tulare Western High School's dean Rudy Carrasco died after a fatal car crash last February 26 on H Street and San Joaquin Avenue in Tulare.
According to the initial reports, the incident occurred at around 5:30 p.m. when the suspected drunk driver, identified as Izeah Almaguer, drove his car speedily through a stop sign. The drunk driver then inevitably crashed into a Toyota Prius, that was being driven by the high school dean. The accident happened just a few blocks away from the campus where the dean was working.
Firefighters attempted to extract the dean from his wrecked car. He was then rushed to Kaweah Delta, where he was sadly announced dead.
Authorities attempted to evaluate the suspect at the scene, but he refused. He was later tested at the hospital for his blood-alcohol content. It was eventually revealed that he had a .13 percent blood alcohol content.
The suspect had a previous DUI offense in 2018. He was charged with gross vehicular manslaughter while intoxicated, driving under the influence of alcohol causing injury, and driving with at least a 0.8 BAC causing injury. Other charges were also filed against him. If convicted, the suspect will face life in prison.
FATAL ACCIDENT INVESTIGATION NEEDED
It is apparent in this case that the liability falls on the suspect, Almaguer, as he currently faces multiple charges that can result in life imprisonment.
During the investigation, authorities will attempt to determine what occurred in the moments that were leading up to the accident. Aside from the criminal charges filed against the suspect, the victim's family is also entitled to receive compensation through a civil lawsuit filed against the guilty party. When facing fatal car accident cases like this, it's essential to have an experienced California wrongful death attorney to conduct an independent investigation to protect the rights of the victim's family better.
Tulare County Wrongful Death Attorney for Fatal Car Accident Cases
Losing a loved one due to a drunk driving accident can be overwhelming; this can also leave the family vulnerable to manipulation. With the help of a reliable California wrongful death attorney, they can serve as a helpful legal guide for the grieving family while ensuring that their rights and best interests are protected.
The victim's family is entitled to pursue a wrongful death claim. Through the wrongful death claim, they can seek compensation for the damages (such as medical and funeral expenses, loss of love and companionship, pain and suffering, and emotional distress) that the incident has caused them.
If you have a nagging suspicion that someone is to blame for the death of your spouse or family member, contact Arash Law. We have the resources you need to pursue justice for wrongful death, as well as the experience to ensure that you get fair compensation. We're conveniently located throughout the state of California with offices in Los Angeles, Sacramento, San Francisco, Riverside, Orange County, San Diego, and are more than happy to visit you at your home or office.