EMERYVILLE, CA – Motorcyclist injured after getting hit by a vehicle.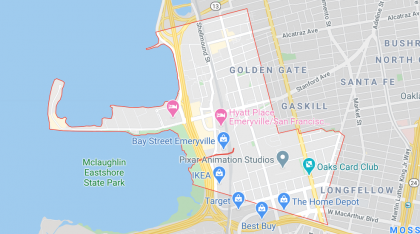 Victim's family has high hopes of him regaining consciousness soon. A motorcyclist identified as Jorge Campanur attained severe injuries after a motorcycle accident in Alameda County last February 29.
According to the initial reports, the motorcyclist was on his way to his mother's home to watch a soccer game with his family. His relatives felt concerned when he failed to show up, so they filed a missing person report.
The victim's family was unable to locate him until the following Monday when they were informed that he was staying in a hospital in Lynwood. The victim was still unconscious with several serious injuries such as broken ribs, a fractured patella, and a wired jaw. Unfortunately, the driver that hit the motorcyclist is still unidentified. The victim's family set up a GoFundMe page to assist them with the medical costs.
Motorcycle Accident Investigation Needed is Underway
When facing cases like this, it's vital to have an experienced California personal injury attorney to conduct an independent investigation immediately to preserve the evidence better.
Personal injury attorneys can carefully determine the factors that may have caused the crash to occur.
It's also vital to have the proper resources when investigating a motorcycle accident like this. An experienced California personal injury attorney can hire expert witnesses, conduct driver background checks, locate witnesses, and review applicable insurance coverage.
---
California Personal Injury Attorney for Motorcycle Accident Victims
Attaining a severe injury after a motorcycle accident can be overwhelming and has the potential to disrupt all aspects of life, such as family, work, and finances. While the investigation is on-going, the victim is entitled to pursue a personal injury lawsuit. A personal injury attorney can serve as a helpful legal guide for the victim and his family during this vulnerable time while ensuring that their rights and best interests are protected as well.  
Have you been hurt in a California motorcycle accident? You are not alone. Although it might feel like everything has changed in a matter of moments, you can get help from a qualified California motorcycle accident lawyer to help you figure out your next steps. Even if you are not sure where to turn, contacting an attorney is an excellent first step because you can use the information gleaned from this meeting to make an informed decision about your future.
Whether a motorcycle crash led to your own severe injuries and disability or the death of a family member, contact us at Arash Law. Call (888) 488-1391 to schedule your free consultation anywhere in California. Our offices are conveniently located in Los Angeles, San Diego, San Francisco & Riverside, plus also serve the Irvine, Orange County, Fresno, and Sacramento areas, to name a few.