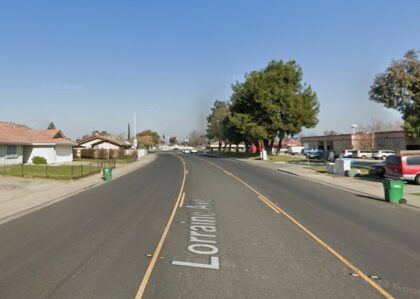 Three people were injured following a two-vehicle crash in Stockton on Wednesday morning, March 1, 2023.
According to reports, the collision occurred around 7:00 a.m. in the 7700 block of Lorraine Avenue.
Authorities stated a 22-year-old woman was arguing with another driver when he threatened to kill her by holding a knife to her throat.
She drove away with her baby in her car, and the male driver allegedly followed her, ramming her car into another vehicle.
As a result, three people in the vehicle sustained non-life-threatening injuries.
Officers arrested the male driver, identified as Julio C, and the crash remains under investigation.

Two-Vehicle Crash Statistics
According to the Fatality Analysis Reporting System, 35,766 people were killed in road accidents in 2020 in the United States. For every 100,000 people who traveled 100 million kilometers, there were 1.34 casualties.
Around the world, 20 to 50 million people are injured in accidents that leave them with permanent disabilities. Approximately 3,287 people are killed in traffic in the United States every day.
In California, over 10,000 people are killed yearly in unintended traffic accidents. The figure illustrates how serious the situation is.
Automobiles are on the road every day in large numbers. This can be prevented by using child safety seats and seat belts, increasing visibility, and using good headlights and road illumination.
How Do I Obtain a Police Report in Case of an Accident
You can obtain a police report if you have been in an accident with our help.
All you need to do is tell us how and where the incident occurred. The relevant parties will be contacted, and all the necessary information will be provided to you.
We take care of this process for every client, so there's no need to worry about your insurance coverage—we'll ensure everything is dealt with properly!
Trusted Car Accident Lawyers in Stockton
An injury from a car accident typically results in several years of medical bills and lost wages. In addition, the patient may experience mental distress and physical discomfort.
Whenever your insurance company attempts to put you under pressure, you should consult an attorney, as compensation requires the involvement of both parties. When recorded testimony is used against you, the person who is responsible may be found to be less guilty.
You can trust our Stockton car accident lawyers at Arash Law, led by Arash Khorsandi, Esq., to promptly investigate the collision and vigorously defend your rights. Our skilled attorneys negotiate with insurance carriers throughout the settlement process to ensure that losses are appropriately assessed.
Over the last few years, we have recovered more than $400 million for our clients. We are an established law firm with over ten years of experience handling these cases.
To arrange a free consultation with our legal team, call us at (888) 488-1391 or through the website's online "Do I Have A Case?" form.