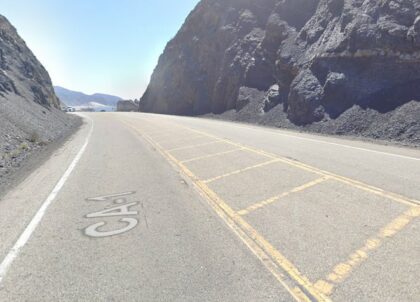 A suspected DUI collision killed one person and injured three people in Ventura County early Tuesday morning, March 7, 2023.
According to reports, the deadly crash occurred around 12:21 a.m. on State Route – 1 just north of Mugu Rock.
Authorities responded to calls and discovered that an SUV and a white sedan had been involved.
While on the way, emergency personnel were informed that the white sedan's sole occupant was trapped inside.
The driver of the white sedan was extricated from the vehicle and hospitalized in critical condition.
Officers later upgraded the traffic collision call to a fatality after the sedan driver was reported dead.
Three occupants of the black SUV, excluding the driver, were taken to the hospital in various conditions.
Officials arrested the driver of the black SUV on suspicion of DUI.

Fatal DUI Collision Statistics
According to the National Highway Traffic Safety Administration, drunk drivers cause approximately 10,000 fatal accidents yearly. Alcohol is a contributing factor in 18% of all deadly car accidents.
Drunk driving accidents in California result in more than 30,000 injuries and 2,000 fatalities yearly. State laws govern driving under the influence (DUI) and driving while intoxicated (DWI).
Drugs and alcohol consumption while driving increases the chances of reckless behavior. Consuming alcohol before driving is against the law.
Drunk drivers pose a danger to other motorists. Every state has laws against driving under the influence.
Disabled drivers often suffer from vision impairments, impaired judgment, and slow reaction times. Because drunk drivers have impaired decision-making and senses, they endanger public safety on California's busiest highways.
What Should I Do After an Accident?
You can obtain a police report for this accident by contacting the local police department. Police departments can provide you with information about getting a copy of your report. We can provide you with a copy of your police report if you need help obtaining it directly from the department. Our online form can be used for this purpose.
Once we receive your report, we will begin the claims process for you without charging any upfront fees. As part of this process, we will work with you until we have all the necessary documentation and information about your claim.
DUI Accident Attorneys for Victims in Ventura County
Injuries sustained in a DUI accident can be compensated by filing a lawsuit against the negligent driver. The affected individuals must deal with various issues, including lost wages, time off from work, and the expense of medical care.
Our law firm aggressively represents DUI accident victims. Because drunk drivers pose a danger on the road, they must be held accountable for their actions.
You can count on our Ventura County DUI accident attorneys at Arash Law, headed by Arash Khorsandi, Esq., to guarantee that you will obtain the settlement you deserve.
Our firm can assist you if you or a loved one has been injured by drunk driving in California. Contact us at (888) 488-1391 or complete the "Do I Have a Case?" form to arrange a free consultation.