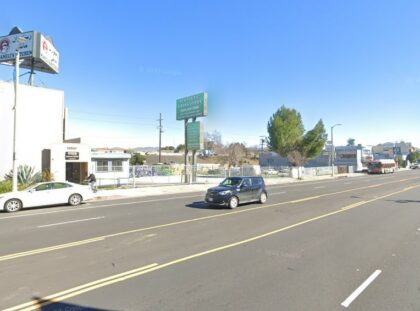 A firefighter got struck by a car during an emergency response in Tarzana early Monday morning, March 13, 2023.
The Los Angeles Fire Department was putting out a fire at 19337 Ventura Blvd. around 4:50 a.m. when a car drove by LAFD's supply line, knocking a firefighter to the ground.
The firefighter sustained minor injuries and was immediately transported to a hospital. LAFD advised the public to avoid crossing a fire department hose line.
LAFD crews closed off the eastbound 101 Freeway exit at Tampa Avenue and a portion of Ventura Boulevard while they continued the investigation into what caused the fire.

Single-Vehicle Accident Statistics
Traffic accidents result in more than ten million injuries and two million fatalities yearly around the globe. In the United States, automobile accidents are the main reason for accidents resulting in unintentional deaths and serious injuries.
The National Safety Council reports that preventable traffic deaths in the US increased by 8.3% in 2020, reversing a three-year decline. In 2019, automobile accidents recorded in the US resulted in 39,107 fatalities, which grew to 42,338 by the following year.
Almost four thousand people died because of automobile accidents in California in 2020. Single vehicle fatalities amounted to 2,260, or 59% of the recorded incidents, compared to deaths involving two or more vehicles, which are about 1,587, or 41%.
What Should I Do After an Accident?
It is essential to contact the appropriate authorities immediately after getting involved in a collision. Once they ask for details, avoid making assumptions and explain what occurred. The victim might feel responsible for the incident even though they were not responsible for it. Such actions may give the insurance provider justification to deny the claim.
If you formally request one, the relevant authorities must provide you with a copy of the report. Please fill out our online form if you'd like us to submit the request on your behalf. When we receive the report, we'll begin to work on your case. Get a free evaluation of your insurance claims right now.
Car Accident Lawyers in Los Angeles County
We provide free consultations with our talented attorneys to anyone who has been injured or lost a loved one in a vehicular accident and believes they may be entitled to compensation for personal injury or wrongful death. Please get in touch with us if you have any questions or would like to speak with an attorney before filing an insurance claim.
We boast of our talented Los Angeles County car accident lawyers at Arash Law, led by Arash Khorsandi, Esq. They have the recognition and vast experience to advocate for accident victims, with awarded compensation totaling $400 million to date. To speak with a trusted lawyer, call us at (888) 488-1391 or fill out our website's "Do I Have a Case?" form.