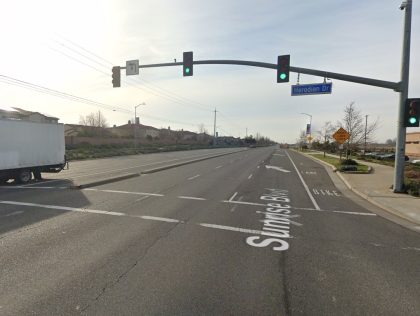 One unidentified person was hurt in a traffic collision on Herodian Drive on Friday, March 25, 2022.
According to the initial reports from the local authorities, the accident occurred on Herodian Drive and Sunrise Boulevard.
Two unspecified vehicles collided on the roadway under unclear circumstances. How the accident occurred and why it happened have not been established.
One person sustained unspecified injuries in the crash and was taken to an area hospital for treatment. The identities of the involved parties have not been disclosed.
It's unclear whether drugs or alcohol were factors in the collision. Local authorities are further investigating the case.


Two-Vehicle Collision Statistics
Car accidents have become a major issue in the United States in recent years. Every year, approximately 1.25 million people are killed in automobile accidents. This equates to an average of 3,287 fatal crashes per day. As a result of the disaster, another 20-50 million people have been injured or incapacitated.
California is responsible for 11% of all auto deaths in the United States. In 2017, there were 485,866 car accidents in California, with 3,898 people killed and 276,823 injured. Since 2013, the number of people killed in car accidents has increased by 23.5 percent.
In 2018, the number of people killed in car accidents in California was nine per 100,000. Automobile collisions are the leading cause of unintentional injury deaths in this state.
In Sacramento County, drunk-driving was responsible for 26% of fatal crashes. In comparison, the state average is 27%.
Accidents can be avoided by paying attention to the road, being competent behind the wheel, and maintaining your vehicle properly.
Sacramento County Personal Injury Lawyers for Victims
Following a car accident, you have the right to file a personal injury claim and a property loss claim, regardless of how serious or minor your injuries are.
After an accident, it might be tough to know what to do. Our Sacramento County personal injury lawyers at Arash Law have assisted many injury victims in protecting their legal rights and obtaining the compensation they deserve.
In any car collision, determining fault and blame is critical. Even if you are certain that you are not at fault, do not point fingers or accuse the other party of wrongdoing. Allow your California car accident lawyer and the authorities to handle that aspect of the case. During this difficult time, you should be concerned about one less thing.
We are familiar with the most common causes, defendants, and how to fight for compensation for collision-related injuries. Speak with our attorneys if you have suffered burns, broken bones, a brain injury, a spinal cord injury, or other damages. The path to recovery is only a phone call away. Call (888) 488-1391 as soon as possible.