A 33-year-old man identified as Steven T. was shot dead by officers after wielding a baseball bat in front of police officers inside a Walmart store in San Leandro on Saturday afternoon, April 17, 2021.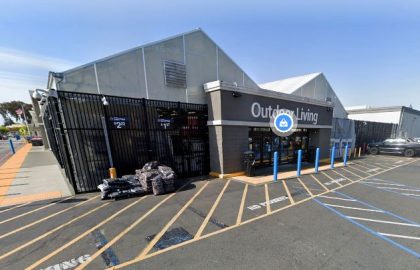 The incident occurred at around 3:00 p.m. at a San Leandro Walmart. Officers were called to the scene after receiving a robbery report in the area.
The 33-year-old man allegedly attempted to steal from the store while waving his baseball bat around. He reportedly left the store with a baseball bat and a tent without paying for it.
The two officers approached Steven when he allegedly threatened both of them with the bat. The customers in the store backed away and watched as the altercation unfolded.
Both officers then attempted to Tase the man, but they were unsuccessful at stopping him. The 33-year-old man refused to let go of the bat and backed away. One officer then fired one shot at the man as he swung his bat towards the officer.
The man was hit in the upper torso and died at the scene. Three separate investigations on the case are currently underway.
Anyone that can provide additional helpful information about the incident is asked to call the San Leandro police at 510-577-2740.

Premises Liability Attorney for Victims in Alameda County
If you are the victim of a crime, such as assault, sexual assault, battery, or another crime that causes you harm, you may be able to file a negligent security claim against the owner of the property where the crime took place. You may be able to get money from them.
A negligent security lawsuit is a type of premises liability case. It allows you to sue the property owner if your injuries resulted from criminal activity in the area because the property owner didn't provide enough security.
Call our Alameda County Premises Liability Attorneys from Arash Law right away. They can help you with your case. With years of experience and many cases that have been settled and tried in court, we can get you a fair amount of money. Call (888) 488-1391 right now to start the conversation.