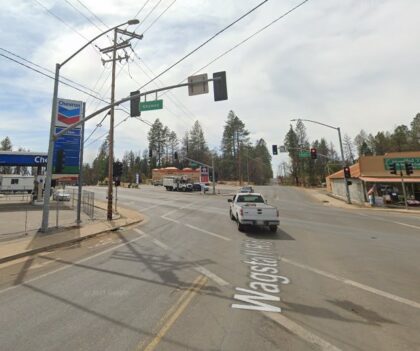 Two people were injured after a crash between a motorcycle and a truck in Paradise, Butte County, on Wednesday morning, May 3, 2023.
According to the Paradise Police Department, authorities responded to the intersection of Wagstaff Road and Skyway at around 9:45 a.m.
The motorcycle's driver and passenger attempted to pass a truck on the right side while following it.
As the truck turned into a business, the motorcycle collided with the back of the truck.
The passenger was thrown from the motorcycle and landed on the truck's backside before falling to the ground. The driver of the motorcycle tumbled to the ground.
Officials said they were admitted to the hospital with moderate injuries.
The authorities have not yet released any further information.

Trusted Motorcycle Accident Lawyers in Butte County
If a motorcyclist is injured in California, the rider should contact an attorney immediately. If you or a loved one were injured because of someone else's negligence, you may be able to file a personal injury or wrongful death claim. Before filing a claim, please consult with one of our recognized attorneys.
During this free session, one of our attorneys will evaluate your case, discuss the next steps, and review any additional facts that may affect the settlement offer.
Our trusted Butte County motorcycle accident lawyers at Arash Law, led by Arash Khorsandi Esq., have the accolades and vast experience to advocate for accident victims, with awarded compensation totaling $400 million.
Contact (888) 488-1391 or complete the "Do I Have a Case?" on our website to schedule a free consultation with one of our lawyers.
What To Do After A Motorcycle Accident
After a motorcycle accident, you may have many questions. Regardless of your situation, you can immediately discuss your injuries and property damage with an attorney. The sooner you get legal counsel, the better.
Maintain your calm and refuse to admit your mistakes.
If possible, pull over to the side of the road or another safe location to await the police.
Before consulting with others, examine yourself for injuries.
Do not attempt to settle your dispute with the driver. It is critical to report your accident to the police so that an official record can be created.
Gather information such as the other driver's name and insurance company.
Photograph your motorcycle, the other driver's car, the road, your injuries, and other pertinent factors.
After an accident, take yourself to the hospital as quickly as possible.
Make a folder for all documents and information connected to the accident.
Contact a reputable California motorcycle accident attorney.
Motorcycle Accident Statistics
According to the National Safety Council, motorcycle accidents accounted for 14% of all traffic fatalities, 18% of all occupant deaths, and 4% of all occupant injuries in 2020. Motorcycle riders comprise less than 3% of all drivers and 0.6% of all vehicle kilometers. In 6% of instances, more survivors could have been saved if helmets had been used.
Between 2019 and 2020, motorcycle traffic grew by 23% per 100,000,000 kilometers, while deaths increased by 11%. Over the decade, just 10% more people died, but the death rate increased by 20%. In recent years, the number of fatalities per 100,000,000 kilometers traveled has grown to 5,579.
California had around 785 thousand officially registered motorcycles by 2020. Over 500 motorcycle fatalities occur annually, making it one of the two most dangerous states for riders.