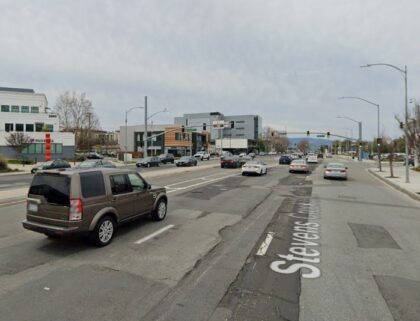 A female pedestrian was killed in a hit-and-run accident in San Jose on Monday, May 08, 2023.
According to the California Highway Patrol, they received a report regarding a woman's body on the roadway at 7:51 a.m. just north of Stevens Creek Boulevard, close to Santana Row and the Westfield Valley Fair Mall, in the center median of northbound I-880.
The authorities are investigating the incident as a hit and run, as it was clear that the woman was a pedestrian.
The Santa Clara County Office of the Medical Examiner-Coroner has stated that the woman's identity has not yet been made public pending confirmation of identification and notification of next of kin.

Award-Winning Hit-and-Run Accident Victim Lawyers in San Jose
Victims of hit-and-run accidents in California may pursue compensation for their losses through an insurance claim or a lawsuit. Contact our California hit-and-run accident lawyers for legal assistance if you or a loved one has suffered severe injuries or death due to another party's negligence.
During the free consultation, a lawyer will assess your case, outline the subsequent steps, and evaluate all factors that could impact the settlement offer.
Our renowned San Jose hit-and-run accident lawyers for victims at Arash Law, led by Arash Khorsandi Esq., have experience and accolades advocating for accident victims. Our firm has secured $400 million in compensation for its clients.
Schedule your free consultation with one of our lawyers by calling (888) 488-1391 or filling out our "Do I Have a Case?" form.
What to Do After a Hit-and-Run Accident?
If the driver involved in the accident does not pull over, you may seek compensation for your losses. Cooperating with law enforcement to identify and capture the driver may strengthen your claim for compensation in a lawsuit. Please follow these steps:
Collecting plenty of details at the accident scene is imperative. Photograph or take note of the make, model, license plate, and color of the vehicle.
Report the accident to the authorities. Get the accident report from the California DMV or the corresponding police department. It can serve as evidence to support your claim.
Gather the name and contact details of potential witnesses.
Seek immediate medical assistance. Regardless if you feel fine, you should seek medical attention immediately.
Notify private insurance companies right away. Seek the advice of a hit-and-run accident attorney before agreeing to a settlement offered by an insurance company.
Don't hesitate to contact our knowledgeable attorneys at (888) 488-1391 to discuss your accident.
Fatal Hit-and-Run Accident Statistics
Failing to provide assistance or report an accident to the authorities is illegal in the United States. Leaving the scene of an accident and causing it are both crimes.
The National Highway Traffic Safety Administration reported 737,100 hit-and-run accidents in the United States in 2015.
This data indicates that a hit-and-run incident occurs in the United States every 43 seconds. In 2016, hit-and-run accidents resulted in the loss of 2,049 lives.
From 2010 to 2019, California experienced 2,948 hit-and-run collisions that caused 3,056 fatalities. California has one of the highest rates recorded regarding this type of accident.