A motorcyclist was severely injured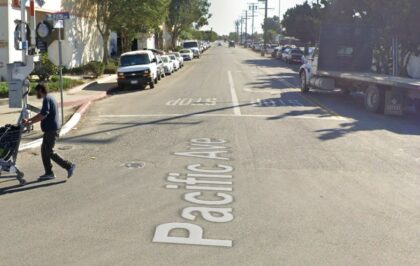 after a motorcycle and vehicle crash in Oxnard on Saturday afternoon, May 20, 2023.
The Oxnard Police Department said the incident occurred around 2:35 p.m. near the intersection of Fifth and Pacific Avenue.
The authorities later advised motorists to use alternate routes after closing Fifth in both directions between Pacific Street and Buena Vista Street for an investigation.
The rider was promptly transported to a hospital for treatment, while further details and the cause of the accident are currently under investigation.

Motorcycle Accident Lawyers in Oxnard, Ventura County
Motorcycle accident victims endure physical and psychological hardships. In addition to medical expenses, the impact of lost productivity should also be considered. You may be eligible for compensation if you or a loved one have been injured in a motorcycle accident. In state-level civil courts, legal professionals decide on settlement amounts.
During the free consultation, a lawyer will evaluate your case, outline the following steps, and consider all factors influencing the settlement offer.
You can rely on our most trusted Oxnard motorcycle accident lawyers at Arash Law, under the direction of Arash Khorsandi, Esq., to effectively represent you in these court proceedings. Our firm has recovered more than $500 million for California clients.
If you want to speak with one of our lawyers, please call (888) 488-1391 or fill out the "Do I Have a Case?" form.
What To Do After a Motorcycle Accident
After a motorcycle accident, swift and informed action is vital. This concise guide outlines the crucial steps to take, including ensuring safety, seeking medical attention, documenting the incident, and understanding the importance of legal support. By following these steps, you can navigate the aftermath of a motorcycle accident with greater confidence and protect your well-being and legal rights.
Ensure Safety: Move to a safe area away from traffic if possible.
Seek Medical Help: Get immediate medical attention, even for minor injuries.
Contact Authorities: Report the accident to the police or emergency services.
Document the Scene: Take photos of the accident scene, the vehicles involved, and any visible injuries.
Gather Witness Information: Collect contact details of witnesses present.
Exchange Information: Share contact, insurance, and vehicle details with other parties.
Notify Insurance: Inform your insurance company about the accident.
Consult an Attorney: Seek guidance from a motorcycle accident attorney.
Preserve Evidence: Keep records of medical documents and communication with insurance.
Follow Medical Treatment: Adhere to recommended medical treatment and track expenses.
Be Cautious with Statements: Avoid admitting fault or making statements without consulting your attorney.
Know Your Rights: Understand your legal rights and work with your attorney to pursue appropriate compensation.
Motorcycle Accident Statistics
The California Enhanced Motorcycle Collision Data Project, a collaboration between UC Berkeley and the California Highway Patrol (CHP), served as the primary data source for this analysis. The project aimed to collect additional information not typically gathered during law enforcement investigations of motorcycle traffic collisions in California.
The data included driver's license status, lane-splitting behavior, motorcycle and rider characteristics, helmet usage, injury severity, and more.
A total of 7,836 motorcycle collisions involving 8,262 riders were included in the project's database. This analysis used 5,969 motorcyclist supplemental forms, focusing on collisions within CHP jurisdiction.