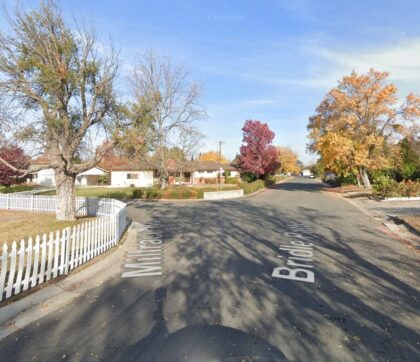 A man was fatally struck by a car in Arden-Arcade, Sacramento County, on Wednesday morning, May 24, 2023.
The California Highway Patrol said the incident occurred after 1:00 a.m. on eastbound El Camino Avenue near Bridle Path Lane.
According to the report, the unidentified male pedestrian was running naked around the area and suddenly ran into traffic and was struck by a car. Regrettably, the pedestrian was pronounced dead at the scene.
The car involved in the incident was a gray Nissan Altima driven by a man in his 20s. The driver remained present at the location.
The Sacramento County Coroner's Office will disclose the victim's identity once the family has been notified. The investigation into the fatal crash is still ongoing.

Pedestrian Accident Lawyers in Sacramento County
Pedestrians in California possess equivalent rights to individuals engaged in personal injury or wrongful death incidents. They can initiate legal proceedings and bring forth a lawsuit against the responsible parties for the damages they have suffered.
Suppose you or a person you are acquainted with has sustained injuries or experienced the loss of life due to another party's negligence. In that case, our skilled legal team is available to assist you in pursuing monetary compensation from your insurance provider.
You can rely on our most trusted Sacramento County pedestrian accident lawyers at Arash Law, under the direction of Arash Khorsandi, Esq., to effectively represent you in these court proceedings. Our firm has recovered more than $400 million for California clients.
If you want to speak with one of our lawyers, please call (888) 488-1391 or fill out the "Do I Have a Case?" form.
What to Do After a Pedestrian Accident
Pedestrian accidents can majorly impact, causing serious injuries or even loss of life. It's vital to be aware of your legal rights and options when you or someone you know is involved in such a situation. Following specific important steps is crucial to ensure the best course of action.
Seek immediate medical attention: Prioritize your health and safety by promptly seeking medical help, even if you feel fine.
Contact law enforcement: Dial 911 and report the accident to the police, providing them with detailed information.
Document the accident: Take photos or videos of the scene, including property damage and injuries.
Consult a pedestrian accident lawyer: Seek guidance from an experienced attorney to understand your legal rights and options.
Notify your insurance company: Inform your insurance company about the accident, regardless of fault.
Fatal Pedestrian Accident Statistics
According to data from the Governors Highway Safety Association, there was a significant decline of 14% in overall traffic accident fatalities between 2007 and 2016. However, during the same period, pedestrian deaths saw a substantial increase of 27%. This indicates a concerning upward trend in the number of pedestrians being harmed or killed by vehicles.
In 2012, California witnessed an alarming number of pedestrian fatalities and injuries resulting from car accidents, with 809 reported deaths and 14,000 injuries. This worrisome pattern demands immediate attention and raises serious concerns.
Statistics from 2016 reveal that over 6,000 individuals lost their lives in traffic accidents throughout the United States, averaging approximately 88 deaths per minute. Additionally, around 137,000 injured individuals required ambulance transportation to hospitals the following year. These figures highlight the gravity of the issue and emphasize the urgent need for proactive measures to address future accidents and reduce fatalities.