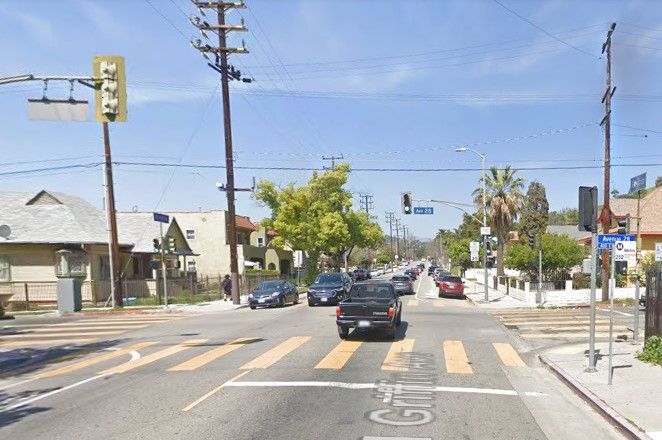 According to the Los Angeles Police Department, a motorcyclist died after a crash in the Lincoln Heights neighborhood of Los Angeles Saturday, October 22, 2022.
As per Los Angeles Police Department, the collision transpired just before 7:30 a.m. on the 2800 block of Griffin Avenue in the Lincoln Height neighborhood.
Cops arrived on the scene to discover a motorcycle rider had collided with another vehicle. At the scene, the Los Angeles Fire Department officials pronounced the 24-year-old male victim dead.
The motorcycle rider, LAPD says, was heading south on Griffin Avenue when the car in front of him suddenly swung around.
The rider slammed into the car in front of him and could not stop in time, pinning his motorcycle underneath.
The circumstances of the crash were unknown at the time.

Fatal Motorcycle Accidents Statistics
More than 8.6 million motorcycles have been registered, proving that people consistently find motorcycles to be a convenient and cost-effective means of transportation.
Motorcycles' inherent instability and lack of protective structures in the event of an accident are inevitable topics of discussion.
According to the National Highway Traffic Safety Administration, 42,338 people were killed in automobile accidents in 2020. (NHTSA). The 2019 total of 39,107 deaths exceeded the rate seen in 2019. Most motorcycle accidents occur when the rider collides with another vehicle, typically a car.
Motorcyclists in fatal accidents in 2020 had the highest rate of alcohol impairment of any driver group.
The lives of motorcyclists are put in danger most often when other drivers ignore traffic signals and laws by changing lanes illegally or failing to stop at stop signs and lights.
Motorcycles are less stable than other vehicles because they only have two wheels instead of four. Therefore, the rider's skill is essential for maintaining control. Riding a motorcycle puts you in danger of being involved in an accident more than driving a car, truck, or SUV.
Los Angeles County Motorcycle Accident Lawyers
Accident claims involving motorcyclists are notoriously difficult to settle or litigate. Insurance companies typically offer to pay for medical bills and repair your bike if you don't want to hire an attorney to handle your claim. However, medical expenses are only one facet of a case.
Those who need legal representation after suffering injuries in a car crash in Los Angeles County can do so by contacting a local law firm. An attorney can assist you in filing a claim with the other driver's insurance company and can increase the amount of compensation you receive.
Those needing legal counsel after a motorcycle accident can reach out to the team at Arash Law for a free initial consultation and case review. They prioritize meeting their client's needs and getting them total compensation for their injuries.
Our legal staff is available to assist you. You can reach us at (888) 488-1391 or through our online contact form to discuss your legal options.