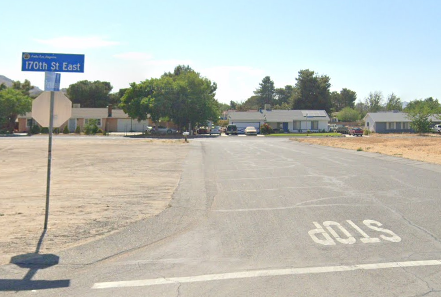 According to California Highway Patrol officials, a 35-year-old motorcyclist from Palmdale was killed when he reportedly turned in front of an approaching car in Los Angeles on Monday morning, October 24, 2022.
The collision occurred just before 5:30 a.m. on Avenue O, east of 170th Street East.
The man pulled onto Avenue O, east of 170th Street East, heading west after leaving a Chevron gas station. According to CHP officials, A 27-year-old Palmdale woman driving a 2011 Subaru was westbound on Avenue O when the motorcyclist made a right turn directly in the car's path.
Officials reported that the Subaru driver was unable to avoid the motorcycle rider, who was ejected and suffered fatal injuries.
The Subaru's driver was uninjured.
The motorcyclist's identity has not yet been made public because his relatives have not yet been notified.
According to officials, there is currently no expectation that this accident was caused by alcohol or drugs.
This makes the 37th fatality in a traffic accident within the jurisdiction of the CHP Antelope Valley Office so far this year.
The jurisdiction covers all streets in unincorporated Los Angeles County and all state highways in the Antelope Valley.
Call 661-948-8541, and ask for Officer Dehaven at the CHP Antelope Valley Office if you have any information about this collision.

Fatal Motorcycle Accident Statistics
According to 2012 data from the DOT's Fatality Analysis Reporting System (FARS), 5,014 motorcyclists were killed in accidents. There was a noticeable decline starting in the early 1980s; however, a steady increase began in 1998 and continued all the way through 2008.
According to the National Highway Traffic Safety Administration, motorcycle riders have 16 times increased risk of injury and 35 times increased risk of death in a collision compared to people riding in cars.
Nearly two-thirds of motorcycle collisions at intersections are caused by drivers' inability to see motorcycles. Motorcycles, being smaller, are more vulnerable to crashes.
Most of the roads in California are included in the Top 100 Motorcycle Roads list on motorcycleroads.com. It is in this state where the most motorcycles are registered. An estimated 800,000 motorcycles are registered in the state.
Statistics from across the United States indicate that 15,527 motorcyclists were injured and 541 were killed in accidents in 2017.
Los Angeles County Motorcycle Accident Lawyers
In addition to the immediate costs of a car accident, there are significant, long-lasting effects on the victim's loved ones that can cost tens of thousands of dollars.
If a car accident causes you harm, you may file a claim for damages. In state civil courts, attorneys play a crucial role in establishing how much compensation victims will receive.
Our Los Angeles County motorcycle accident lawyers at Arash Law will work tirelessly to defend your rights and interests and negotiate a fair settlement on your behalf in the event of a motorcycle accident. We have a proven track record of helping clients who have been hurt in traffic collisions.
Getting you the best settlement for your case is our top priority. Call us at (888) 488-139 to schedule a free consultation with one of our experienced attorneys.