One unidentified person was injured after a motorcycle crash involving a truck in Yuba City on Monday evening, November 8, 2021.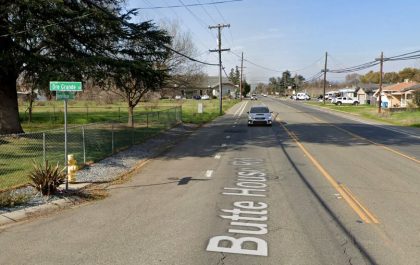 The fatal crash happened at approximately 5:22 p.m. on Butte House Road at Oro Grande Street in Yuba City.
A motorcycle and a truck collided on the roadway for unclear reasons. Local authorities have not described how the crash occurred.
Surveillance footage later revealed that the motorcycle rider was reportedly speeding and passing vehicles on the right and left-hand side of the road before the crash.
The 31-year-old motorcycle rider sustained major injuries in the crash. He was rushed to Adventist Rideout Hospital, but he later succumbed to his injuries and was pronounced dead.
It's unclear whether drugs or alcohol played a role in the crash. The accident is currently under further investigation.

Fatal Motorcycle Crash Statistics
In 2012, there were 8.5 million registered motorcycles in America, according to the Department of Transportation. Several factors make riding a motorcycle appealing to a wide range of people, including its adaptability and lower costs, as well as the freedom and enjoyment it provides.
Sadly, motorcycle accidents can result in devastating and even fatal consequences. More than 5,000 people died on American roads last year, the majority of them motorcyclists.
California had the most motorcycles registered in the United States over the last few years. Motorcycle accidents resulting in catastrophic injuries or death have also been on the rise in the state over the past few years.
So it comes as no surprise that there are thousands of car accidents in California each year. In 2017, approximately 16,505 motorcycle accidents resulted in 541 deaths and 15,527 injuries in California.
Motorcycle riders are encouraged to dress properly and wear a helmet to avoid fatal injury whenever they drive their motorcycles. Helmets were estimated to be 37% effective in preventing motorcycle deaths.
Fatal Motorcycle Accident Lawyers for Victims in Sutter County
When a car accident occurs, motorcycle riders are more likely to sustain serious injuries or die than enclosed vehicles' passengers. Helmets and protective riding gear are all they use to protect themselves. Unfortunately, it's not enough to protect them from sustaining fatal injuries sometimes.
After a fatal motorcycle accident, it is best to consult with an experienced motorcycle accident lawyer to help you file a claim for damages. It would help if you did not speak with insurance companies without an attorney present because they may try to undercut your claim and trick you into accepting a lower settlement.
During this trying time, the victims' families can turn to the Sutter County motorcycle accident attorneys at Arash Law for compassionate guidance and support. Our attorneys will do everything they can to protect their clients and hold those responsible accountable.
Contact us at (888) 488-1391 to arrange a no-obligation consultation in any part of California at your earliest convenience. Additional offices in San Diego, San Francisco, and Riverside round out our network of locations.