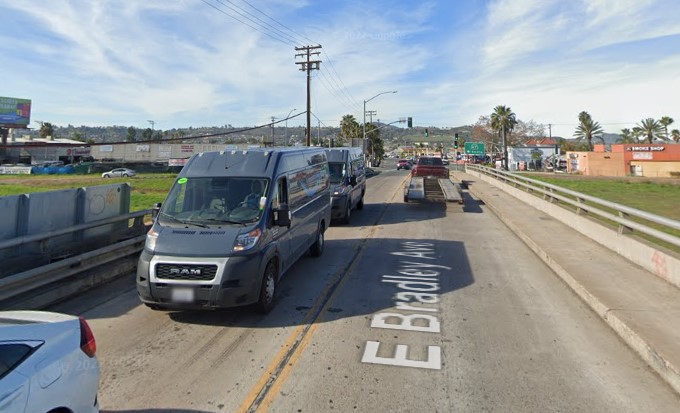 A motorcycle collision resulted in two people being injured in El Cajon on Saturday night, December 24, 2022.
According to reports, the crash transpired around 7:07 p.m. eastbound on Bradley Avenue over State Route 67.
Authorities state that the 62-year-old motorcyclist was riding a 2017 Harley Davidson motorcycle when he collided with a 2014 Volkswagen Tiguan that was stopped at a red light directly in front of the bike.
Paramedics transported the ejected rider to Sharp Memorial Hospital with serious injuries.
Meanwhile, the Volkswagen driver, a 30-year-old San Diego man, was treated at the scene for minor injuries.
Three passengers in the Volkswagen, a 29-year-old woman from San Diego and two juveniles, were uninjured.
It is unknown if alcohol or drugs contributed to the collision.

Motorcycle Collision Statistics
Motorcycles were accountable for 14% of traffic fatalities, 18% of occupant casualties, and 4% of occupant injuries in 2020, despite contributing to just 3% of all registered vehicles.
Motorcycle deaths climbed by 11% between 2019 and 2020, with a 23% increase in fatalities per 100 million vehicle kilometers.
The consequences can be terrible for everyone when a rider is engaged in a motorcycle accident. Motorcycle riders are more vulnerable to catastrophic and fatal injuries due to their increased sensitivity to impacts.
Wearing a helmet protects users and minimizes the probability of fatal collisions, which can result in lifesaving outcomes. According to the IIHS, wearing a helmet reduces the risk of head injury and fatal motorcycle accidents by 37% and 67%, respectively.
You can lessen the risk of injury by wearing gloves, coats, pants, and shoes while riding a motorcycle.
Trusted Motorcycle Accident Lawyers in El Cajon
Following a motorcycle accident, the rider and the victim may feel terrified, upset, and overwhelmed. Such a disaster happens in a couple of seconds. Failure to obtain therapy may result in long-term repercussions and temporary loss of function.
After being injured in a motorcycle accident, immediately contact an experienced and well-respected motorcycle accident lawyer.
A motorbike accident victim has the legal right to seek restitution from those responsible for their injuries and losses.
You may rely on our motorcycle accident lawyers in El Cajon to represent you effectively in these court procedures. Over $400 million in claims have been recovered on behalf of our clients.
For an initial consultation with one of our attorneys, contact us at (888) 488-1391 or fill out the online "Do I Have a Case?" form.