Our Amador County Injury Law Firm

Doesn't Just Win,


We Win Big!
You May Be Entitled to Compensation

People who are seriously injured in an accident that is clearly not their fault can hire an injury lawyer to handle their claims. When this terrible incident occurs, you can defend your rights with the top injury law firm in Amador County. Known as the "Heart of the Mother Lode", Amador County is located in northern California's Sierra Nevada region. As of 2020, approximately 40,474 people live in this region
Aside from its picturesque vineyards, Amador County is also known for its thriving viticulture industry. A portion of the county makes up the Shenandoah Valley, a viticulture hub renowned for producing Zinfandel wine. The increased number of motor vehicles, pedestrians, and bikes along Amador County roads might be attributed to winery hopping and relaxing evenings spent in taverns along Highway 49 and Highway 88. As a result, motor vehicle accidents and injuries are more likely to happen.
Under the leadership of Arash Khorsandi, Esq., Arash Law is the top injury law firm in Amador County. Our legal team is prepared to support you in your fight for compensation after injuries in various types of accidents. A compassionate, knowledgeable, and experienced injury attorney can be invaluable in these situations. We provide legal assistance to clients throughout California and are available 24/7 to answer questions.
Do not hesitate to call us at (888) 488-1391. You can also contact us online for a free consultation via our "Do I Have a Case?" form.
Does v. California Farm (confidential) –settlement for a group of farmworkers who were killed when the car they were transported in to work flipped over in Merced County.
– 
BENNY KHORSANDI
IF YES, You may be able to recover financial compensation. TELL US MORE: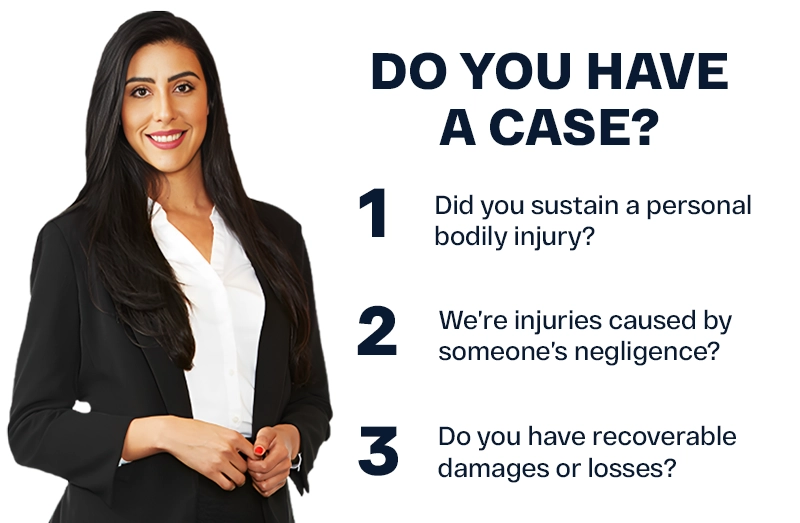 IF YES

, You may be able to recover financial compensation.

TELL US MORE:
Amador County Traffic Accident Statistics
The OTS Crash Rankings data showed that 275 victims were killed and injured in 2020 within Amador County, ranking it #12 among California counties. It also indicated that 50 of these accidents involved alcohol, and 38 were motorcycle accidents. Hit-and-run incidents caused five fatal and injury crashes, while 47 were speed-related.
Amador County Personal Injury Lawsuits
Cases involving car accidents in Amador County are heard in the Amador County Superior Court. Currently, three judges work in the courthouse at 500 Argonaut Lane in Jackson. Only 24 lawsuits involving traffic accidents were filed in Amador County during 2019–2020. Of these, 22 traffic accident lawsuits were resolved in the same year. Among the cases, one was tried, another was dismissed because of the lack of prosecution, and the rest were settled before trial.
Types of Cases Our Amador County Injury Law Firm Handles
At Arash Law, under the guidance of Arash Khorsandi, Esq., we have handled cases for victims of all types of accidents, such as:
Car accidents
Truck accidents
Motorcycle accidents
Dog bite injuries
Workplace injuries
Slip & Fall accidents
Uber accidents
Product liability
Elderly abuse
Catastrophic injuries
Wrongful death
We offer free, confidential consultations for injury victims in Amador County. The victims of these accidents want to maximize their recovery, get the best medical care possible, and move on with their lives as soon as possible. If you have questions, we will gladly help.
This was a sad and tragic case in which our client was paralyzed after being struck by a distracted driver. The maximum policy settlement was 5.25 million and we were able to settle for the full amount. In addition, we were able to add additional workers' compensation benefits from our client's employer, as he was working at the time of the incident. The parties agreed to settle our client's workers' compensation claim for $2.5 million.
This was a sad and tragic case in which our client was paralyzed after being struck by a distracted driver. The maximum policy settlement was 5.25 million and we were able to settle for the full amount. In addition, we were able to add additional workers' compensation benefits from our client's employer, as he was working at the time of the incident. The parties agreed to settle our client's workers' compensation claim for $2.5 million.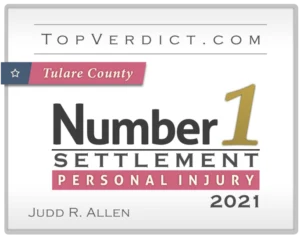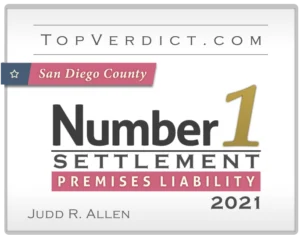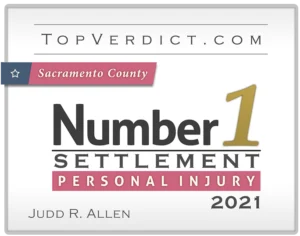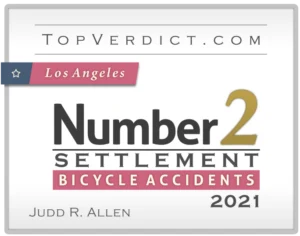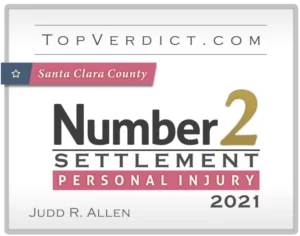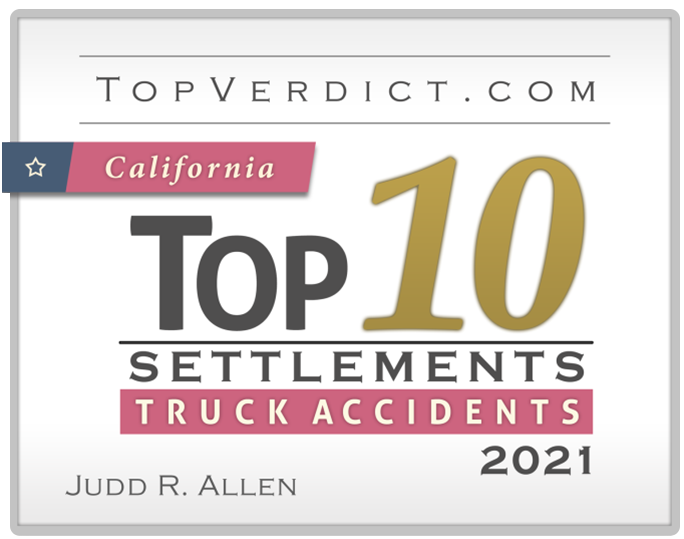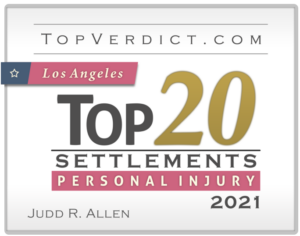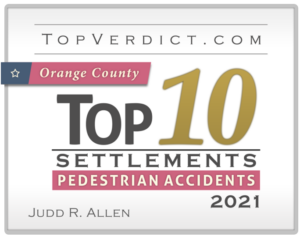 Can a Personal Injury Law Firm Protect Injured Victims?
Accidents such as slip-and-falls, motor vehicle crashes, and dog bites can all be handled by an injury lawyer. Many affected victims and their families are forced to endure this period of intense suffering and pain. Additionally, they must concentrate on recovering and paying for expensive medical treatments.
Accident victims can receive just compensation by working with injury lawyers who offer personalized approaches to their cases. The only thing they need to do is contact an experienced injury law firm for a free consultation. Taking action as soon as possible is highly recommended.
Our firm has years of experience, making us experts in this area of law. Among the injury law firms in Amador County, we have been widely regarded as one of the best. We offer no-cost consultations over the phone, so call us today to find out more.
Common Things a Victim Experiences During an Injury Case
While personal injury cases are underway, victims may encounter the following:
A physician will want to know how an injury victim will pay their medical bills when they pile up.
In the event of a car accident, the police may want answers regarding the at-fault driver.
If an injured party gets hurt on private property, a liability insurance company will want to know what happened.
In the case of work-related injuries, the employer and HR would want to ask questions about the victim and the circumstances surrounding the accident.
Injured parties may try to handle everything on their own, but there is too much at stake not to seek legal counsel. Personal injury lawyers can assist accident victims after an accident. Injured parties are advised to seek legal advice during a free consultation and remain vigilant throughout the course of the case.
Damages That an Injury Victim in Amador County Can Recover
A California damage award is based on the actual harm you suffered, not on speculation. There are three types of damages that can be awarded to an Amador County injury victim:
The term "economic damages" refers to damages that have been lost, paid, or will be paid in the near future. A lot of the time, they are calculated based on the bills you incurred after the accident. Among them are:
Medical equipment and medication
The cost of ongoing treatment
Bills from the hospital
Property damage or loss
Therapy involving physical activity or occupational activity
Income loss or loss of income generation
Non-economic damages compensate accident victims for their emotional burden. Since these losses are less tangible, they are harder to calculate than economic damages. Below are some examples:
The suffering of others
Having anxiety
Stress on the emotional level
Traumatic stress disorder (PTSD)
A loss of strength or a disfigurement
Company or partnership failure
Quality of life is negatively affected
Punitive damages may be awarded if the responsible party engages in reckless or malicious behavior. By punishing the defendant and dissuading future similar actions, punitive damages replace compensation for victims.
In California, juries can award punitive damages if the defendant acted fraudulently, maliciously, or oppressively. You are likely to receive damages if your claim is detailed, your attorney presents the case well, and the defendant behaves in a certain manner. Find out what your legal rights are by consulting with our injury lawyers at Arash Law, under the direction of Arash Khorsandi, Esq.
What if the Insurance Company Contacts Me?
If it's a motor vehicle accident, the insurance company and the other driver's insurer would want to speak with the injured party. It is likely that most of these experts will downplay the severity of the accident in order to avoid making a settlement offer. An Amador County injury law firm will handle all arrangements and prepare the victim for what to say.
Furthermore, the injury attorney will speak with these insurance companies in order to create a mutually beneficial agreement.
Do I Have a Right to File a Claim?
In the event that you or someone you love has been injured in an accident, you should seek the assistance of an experienced injury lawyer. This type of injury can have severe consequences, and long-term health problems can make it impossible for victims to work, live, and support their families.
In Amador County and other parts of California, Arash Law is the top personal injury resource under the direction of Arash Khorsandi, Esq. Over the years, our legal team has advocated on behalf of personal injury victims, fighting for their right to full compensation.
Recovery from a severe injury can be challenging, but it doesn't have to be. For those considering filing a lawsuit for injuries, our attorneys are more than capable of assessing your case and advising on a strategy to recover damages.
Looking for the Best Injury Law Firm in Amador County? Schedule Your Free Consultation Now at Arash Law, Headed by Arash Khorsandi, Esq.
After a minor or fatal car accident on California roads, you need someone in your corner who will fiercely fight for your rights.
We specialize in injury claims, so we know how to build a strong case. We have been trusted by our former customers because of their positive testimonials. We are responsible for much more than just ensuring our clients' financial rewards. Rather, we encourage full recovery by addressing all possible issues through compassionate advocacy.
The best thing you can do if you have been injured in an accident due to someone else's negligence is to file a claim for compensation. We will fight relentlessly for your compensation with our injury law firm's expertise. There are several California cities near Amador County that we cater to, including Sacramento, Stockton, Modesto, and San Jose.
We operate on a contingency fee basis, so you won't have to pay us anything until we win your case. Feel free to contact us at any time. We are available 24/7 to cater to your needs. For a free initial consultation, call (888) 488-1391.
Record-Breaking Verdicts in the Following Areas of Practice
Get The Latest News from

The Best California Accident Law Firm Today