An unidentified person was injured after his motorcycle collided with another vehicle on Sand Canyon Road on Sunday afternoon, January 3.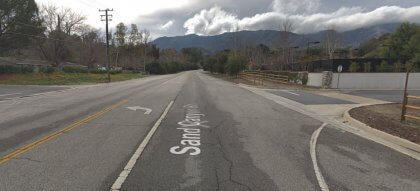 According to the local authorities' initial reports, the accident transpired at around 12:15 p.m. on Sand Canyon Road near Ruthspring Drive.
The victim's motorcycle collided with another vehicle on the roadway in unclear circumstances. How the collision occurred and the reason why it happened has not been established.
The unidentified motorcyclist suffered from unspecified injuries after the accident. It is unclear whether the occupants of the other vehicle were also injured.
It is unclear whether drugs and alcohol played a role in the collision. Additional details about the accident are unavailable at the moment.
Motorcycle Accident Investigation is Underway
Local authorities are currently investigating the case. They will attempt to determine the factors that caused the collision to occur.
It is undeniable that motorcyclists are one of the most vulnerable motorists on the roadway. According to the U.S. National Highway Traffic Safety Administration (NHTSA) statistics, motorcycle riders have 16 times the risk of injury and 35 times the risk of a fatal crash compared to car passengers.
Some of the common causes of motorcycle accidents are distracted driving, speeding, drunk driving, reckless driving, bad weather, wrong-way driving, and failure to observe traffic laws.
Motorcyclists are encouraged to dress appropriately and wear a helmet every time they ride their motorcycle. Wearing helmets were estimated to be 37% effective in preventing motorcycle deaths.
Canyon County Personal Injury Attorney for Victims of Motorcycle Accidents
It can be quite challenging to return to your normal lifestyle after sustaining severe injuries from a major motorcycle accident. It can be overwhelming and stressful to deal with, affecting all aspects of life, such as family, work, and finances.
While waiting for the official investigation results, the victim is encouraged to pursue a personal injury claim with their attorney's help. The victim can seek compensation for the damages (such as loss of income, pain, suffering, and emotional trauma) that the accident has caused them through the personal injury claim.

Arash Law is here to help victims of similar cases pursue the justice that they deserve. We have experienced attorneys and resources that can help you in winning your case. For more information and inquiries, you may visit our offices located in Los Angeles, Sacramento, San Francisco, Riverside, Orange County, and San Diego, or you may also give us a call at our hotline (888) 488-1391 for a FREE Consultation.