A motorcycle officer from the Los Angeles County Sheriff's Department was killed after a motorcycle collision in Lakewood on Thursday morning, February 25.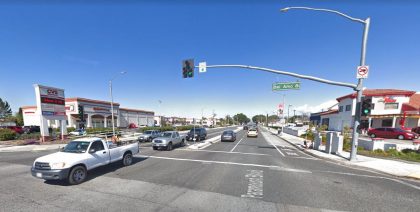 He was identified as 41-year-old Thomas Albanese. He was a father of two and was a seven-year veteran of the department.
According to the California Highway Patrol's initial reports, the accident took place on Del Amo Boulevard and Paramount Boulevard. The officer was initially attempting to pursue a Dodge Charger when a Mercedes-Benz suddenly struck him at the intersection.
Due to the severity of the impact, the officer was thrown off his bike and landed on the roadway. He was later pronounced deceased.
The driver of the Mercedes remained at the scene and cooperated with authorities. Local authorities are further investigating the accident. They will attempt to determine the factors that caused the crash to occur.

Fatal Motorcycle Accident Statistics
There are more than 800,000 registered motorcycles in California alone. This means California also has one of the highest numbers of motorcycle accidents compared to other states.
In 2017, there were approximately 16,505 motorcycle accidents in California, resulting in 15,527 injuries and 541 deaths. Motorcycle accidents are terrible tragedies that almost always harm the motorcyclist more than the other party involved.
Motorcyclists are highly vulnerable in collisions and can easily sustain catastrophic and fatal injuries. Many physical outcomes can come from a motorcycle crash, from road rash and traumatic tattooing to head and brain injuries.
According to the U.S. National Highway Traffic Safety Administration (NHTSA) statistics, motorcycle riders have 16 times the risk of injury and 35 times the risk of a fatal crash compared to car passengers.
Wrongful Death Attorney for Victims of Fatal Motorcycle Accidents in Los Angeles
Motorcyclists can also sustain damages such as emotional scarring and expensive property damage. It can also result in a tragic death, which can leave the victim's family overwhelmed with grief.
While nothing can reverse the damage incurred in a motorcycle accident, the civil courts offer a financial remedy to injured parties. After a fatal motorcycle crash, speak to an experienced wrongful death attorney immediately.
The aggressive motorcycle accident lawyers at Arash Law have decades of experience handling these types of wrecks throughout California. We've helped thousands of people recover after accidents similar to yours. Our mission is to protect crash victims' rights and assist them in negotiations with large insurance companies that don't have their best interests at heart. You have nothing to lose in contacting us.
We offer free consultations with no obligation to retain our firm. We also work on a contingency-fee-basis, meaning you don't pay a dime unless we win you compensation. Get in touch online or call (888) 488-1391