A two-year-old girl was killed after a deadly pedestrian accident in Alhambra on Wednesday morning, August 18.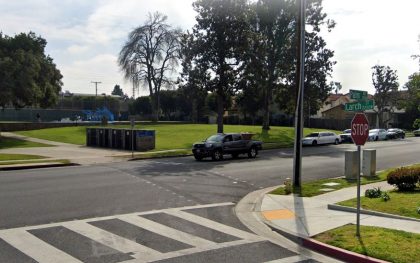 The accident happened in a driveway of a condominium complex in the 2200 block of Larch Street at approximately 10:38 a.m. The girl was reportedly struck by a vehicle in the driveway for unclear reasons. Emergency personnel immediately treated the girl at the scene and transported her to a nearby trauma center.
Unfortunately, the young girl later succumbed to her injuries and was declared dead in the hospital. The driver that struck that child remained at the scene and cooperated with authorities.
It's unclear whether intoxication was a factor in the accident. The accident is currently under investigation. Anyone that can provide more information about the crash is urged to contact the Alhambra Police Department at 626-308-4817.

Fatal Pedestrian Accident Statistics
Pedestrian accidents differ from other types of accidents in that pedestrians have no protection in the event of an accident. Pedestrian accident victims frequently sustain catastrophic and fatal injuries. In the United States in 2017, 5,977 pedestrians were killed in traffic accidents. That equates to one death every 88 minutes. Furthermore, an estimated 137,000 pedestrians were treated in emergency departments in 2017 for nonfatal crash-related injuries.
Children and the elderly are at the highest risk of suffering an injury or fatality while walking anywhere in California. Children under age 15 made up 39 percent of all pedestrian accidents, with nearly 10 percent of these cases resulting in fatalities. The vast majority of these accidents result from distracted driving, drunk driving, or other types of driver negligence.
Wrongful Death Attorney for Victims of Fatal Pedestrian Accidents in Los Angeles County
Pedestrians in California must exercise extreme caution. This is a sad reality in California. While the law requires drivers to follow certain rules, any Californian who walks down the street regularly will tell you that most drivers in the state ignore the rules. For the victim's family, losing a loved one in a fatal pedestrian accident can be devastating and traumatic. They are burdened by high funeral costs, medical bills, and lost wages, all while grieving the loss of a loved one.
Arash Law's California pedestrian accident attorneys are open to discussing your case and help you understand your rights. In addition, our attorneys will conduct an immediate investigation to gather evidence that can help you win your claim. We will also communicate with insurance companies on your behalf, calculate your damages, and utilize our resources to your advantage. If another person's negligence caused the accident and subsequent injuries, you are entitled to compensation. Call (888) 488-1391 for a FREE Consultation with a wrongful death attorney in California.