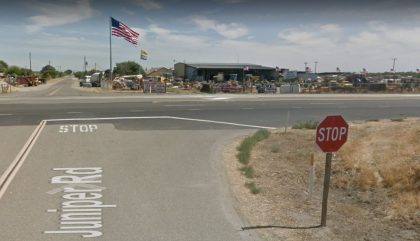 Two people sustained significant injuries after a semi-truck traffic collision in an intersection in Chowchilla on Wednesday morning, July 15.
According to the initial reports from local authorities, the accident happened at around 6: 15 a.m. A van rear-ended a semi-truck in the area of Highway 152 and Road 7 for unclear reasons. The van was then wedged under the semi-tractor due to the severity of the impact. The victim's van received front-end damage.
Paramedics were sent to the scene to treat the victims. The two occupants of the van were immediately brought to a nearby hospital to be treated for their injuries. Both of the occupants were seriously injured.
Semi-Truck Accident Investigation is Underway
During the investigation, the California Highway Patrol will attempt to figure out the crash factors.
Tractor-trailer crashes are often complicated cases as a variety of factors need to be considered. Tractor-trailer crashes are usually caused by loss of control of the truck, a tire blowout, a disabling or non-disabling vehicle failure, excessive speed, lane drifting, improper truck maneuvering, and driver fatigue.
Unfortunately, one out of three commercial truck drivers is reported to have mild to severe sleep apnea, affecting their attentiveness and performance. Semi-trucks are everywhere, especially in California's rural areas, and they aren't going away anytime soon. Our economy is driven by semis that deliver all those consumer goods that we need – and want. Ours is a consumer-based economy, and the trucking industry, coupled with consumer demand, keeps things moving forward.
But commercial truck accidents have been increasing at an alarming rate over the years. According to the U.S. Department of Transportation data, almost 4,000 people were killed in tractor-trailer accidents in the U.S. back in 2015. The number of semi-truck accident fatalities from 2009-2015 rose to a whopping 22 percent. 11 [ercent of all traffic fatalities also involved a tractor-trailer back in 2015.
When facing tractor-trailer accidents like this, it's vital to have a professional Madera County personal injury attorney specializing in tractor-trailer accidents. An attorney can conduct an independent investigation for the client to prove the negligence of the guilty party. Attorneys can serve as a helpful legal guide, but they can also hire expert witnesses, conduct background checks on drivers, and review applicable insurance coverage.
Madera County Personal Injury Attorney for Victims of Semi-Truck Accidents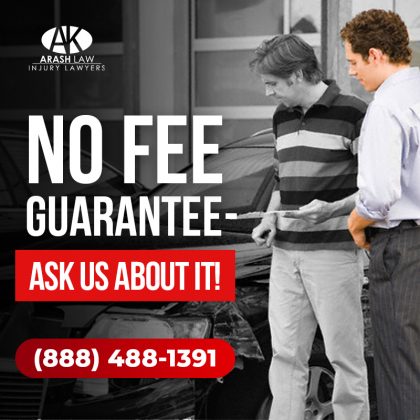 Dealing with injuries caused by a semi-truck accident can be quite challenging and stressful as it can affect all aspects of life, such as family, work, and finances.
While waiting for the official investigation results, the victims are encouraged to pursue a personal injury claim with the assistance of their attorney. The liable party will be required by law to compensate for the medical expenses, lost earnings, and non-economic damages (such as emotional trauma, pain, and suffering).
Attorneys can serve as a reliable legal guide for the victims during this difficult time. They will ensure that their client's rights and best interests are protected while ensuring that the liable party will be held accountable for his negligence.
If you have a nagging suspicion that someone is to blame for your spouse or family member's death or injury, contact Arash Law. We have the resources you need to pursue justice for wrongful death and the experience to ensure fair compensation. We're conveniently located throughout California, with offices in Los Angeles, Sacramento, San Francisco, Riverside, Orange County, and San Diego, and are happy to visit you. Call (888) 488-1391 for a FREE Consultation with a personal injury attorney in California.