Navarrette, 46, was struck by vehicle at the intersection of Country Village Road and Wagon Way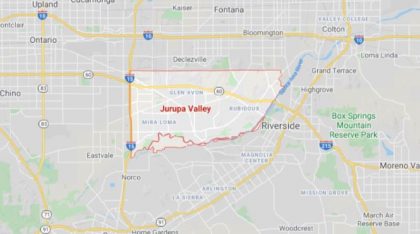 A 46-year-old man tragically died after his motorcycle collided with a sedan last January 23 in Jurupa Valley. 
According to the initial reports, the incident happened at around 5:30 p.m. The victim was traveling southbound on County Village when he was hit by a sedan that was supposedly traveling north but turned left at the intersection. The incident happened between Country Village Road and Wagon Way. 
Unfortunately, the victim died on the scene. The crash is currently under the investigation of the Riverside Sheriff's Department. 
Fatal Motorcycle Crash Accident
Motorcyclists are probably one of the most vulnerable motorists on the road. In 2016 around 5,286 motorcyclists were killed in the U.S. according to the National Highway Traffic Safety Administration's National Center for Statistics and Analysis. It is confirmed that motorcyclist fatalities are 28 times more frequent in comparison to passenger vehicle fatalities. 
When facing a case like this, it's crucial to have a professional lawyer by your side to conduct a private investigation to protect the rights of the victim's family better. 
Motorcycle collisions are often caused by inexperienced drivers, blind stops, and distracted motorists. With the help of an experienced attorney, they can make use of their resources to hire expert witnesses, conduct drivers' background checks, locate witnesses to the crash, and review applicable insurance coverage. Lawyers can also serve as a helpful legal guide for the grieving family while protecting their rights and prioritizing their best interests. 
Jurupa Valley Wrongful Death Attorney
While the investigation is on-going, the victim's family is entitled to get a wrongful death claim. The wrongful death claim will enable the victim's family to seek compensation for the damages (such as loss of companionship, pain, and suffering, and emotional distress) caused by the incident. 
The incident can leave the victim's family vulnerable to manipulation. To avoid this, it's vital to have a seasoned lawyer to protect their legal rights. Aside from that, they will also stay updated on the progress of the official investigation on their behalf and ensuring that the suspect will be held accountable for his crimes.