An unidentified person was killed after a fatal bicycle accident near Winton on Wednesday night, May 12.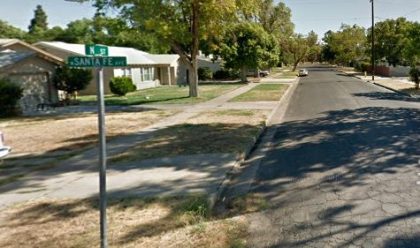 According to the initial reports from the California Highway Patrol, the accident occurred at around 10:30 p.m. at Santa Fe Avenue and Chestnut Avenue.
The victim was reportedly riding his bicycle when, for unclear reasons, he was suddenly struck by a passing vehicle.
The bicyclist sustained fatal injuries from the crash. He was pronounced dead at the scene.
Information about the accident is limited at the moment. The California Highway Patrol is currently investigating the case.

Fatal Bicycle Accident Statistics
California law classifies bicycles as vehicles. Therefore, bicyclists must behave as they would when driving a motor vehicle. They must obey roadway rules, including stopping at red lights and riding in the same direction as traffic. Bicycles also have the same rights as other vehicles.
Unfortunately, motorists often disregard bicyclists' rights and ride too closely or try to pass them when unsafe. This leads to serious injuries and deaths.
Statistics show that California leads the nation in the number of bicycling crash deaths per year. The majority of these crashes occur in urban areas, where cars and bicycles interact most often. According to the National Highway Traffic Safety Administration, approximately 455 cyclists in California died from 2016 to 2018.
In many of these cases, the driver failed to yield the right of way, didn't check for bikes before pulling out, ran a stop sign or red light, or wasn't paying attention while driving. Texting and driving, drunk driving, and careless driving can all lead to a bicycle collision.
Wrongful Death Attorney for Victims of Fatal Bicycle Accidents in Merced County
The pain and sorrow from losing a loved one from an accident can be quite overwhelming for the victim's family. If you or someone you love was recently involved in a bicycle accident in California, come to Arash Law. We have experience representing clients in these scenarios. Our attorneys can file a wrongful death claim on your behalf.
Through the wrongful death claim, the victim's family will receive compensation for the damages, such as medical expenses, lost earnings, emotional trauma, and pain and suffering that the tragic accident has caused them.
Our lawyers from Arash Law can serve as a helpful legal fight and vigorously fight for your rights. We will ensure that you will receive the compensation that you rightfully deserve. In the event of any bicycle accident in California, speak to Arash Law about your possible options. Call (888) 488-1391 or contact us online.