An unidentified bicyclist was killed after getting struck by a passing vehicle in Fullerton on Monday afternoon, November 23.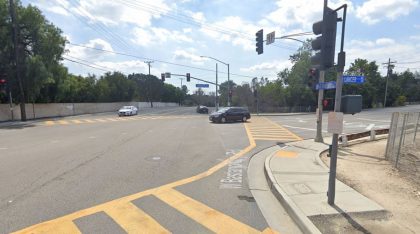 The deadly crash occurred at approximately 5:45 p.m. in the area of Bastanchury Road and Lancer Way.
A whiter Mercedes-Benz was driving southbound on Bastanchury Road when it suddenly hit a bicyclist. How the collision occurred, and the reason why it happened has not been established.
The bicyclist sustained significant injuries as a result of the crash. The victim was rushed to an area hospital where they were later pronounced dead.
The Mercedes-Benz driver remained at the scene and cooperated with local authorities. Drugs and alcohol were not considered as factors in the accident.
Fatal Bicycle Accident Investigation is Underway
Local authorities are currently investigating the factors that caused the fatal accident to occur.
Although various laws protect bicyclists in the U.S., bicycle accident fatalities are still an inevitable occurrence. Around 800 bicyclists died in the U.S. in 2018. California leads the nation in the number of bicycling crash deaths per year. The majority of these crashes occur in urban areas, where cars and bicycles interact most often. Cars striking bicycles is the number one cause of bicyclist injuries and deaths throughout the state.
In many of these cases, the driver failed to yield the right of way, didn't check for bikes before pulling out, ran a stop sign or red light, or wasn't paying attention while driving. Texting and driving, drunk driving, and careless driving can all lead to a bicycle collision. Sadly, motor vehicle drivers often escape unharmed while the bicyclist suffers from fatal injuries.
When facing cases like this, it's essential to have an experienced Orange County wrongful death attorney specializing in fatal bicycle accidents to conduct an independent investigation. Attorneys can utilize their resources to review the factors that may have affected the crash carefully.
During the independent investigation, attorneys must consider and thoroughly examine all possible contributing factors such as road conditions, signage visibility, and road lighting. Going through these procedures is necessary to help the victim's family receive the justice they deserve.
Wrongful Death Attorney for Victims of Fatal Bicycle Accidents in Orange County
Suddenly losing a loved one due to a fatal bicycle accident can be quite devastating and stressful.
The victim's family is encouraged to pursue a wrongful death claim while waiting for the official investigation results. Through the wrongful death claim, the victim's family can seek compensation for the damages (such as loss of companionship and income, pain and suffering, and emotional distress) that the tragic accident has caused them.
Attorneys can survive as a helpful legal guide during these difficult times for the grieving family. They will vigorously fight for their client's rights while ensuring that the negligent driver will be held accountable for their suspected crime.

In the event of any bicycle accident in California, speak to Arash Law about your possible options. Call (888) 488-1391 or contact us online. Arash Law has decades of experience throughout California and has secured million-dollar settlements and verdicts for our clients. Our car accident team can investigate your crash, identify the potential defendant(s), and file your claim with the civil court system as quickly as possible. Don't delay – you're just a phone call away from learning your legal options.