An unidentified person was hurt after a deadly hit-and-run pedestrian crash on Lemon Hill Avenue on Saturday night, September 25.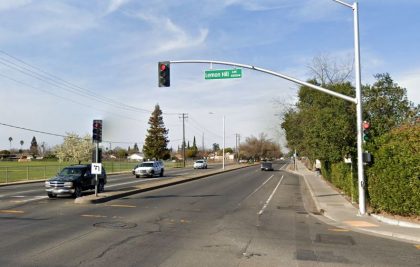 The accident happened at approximately 8:40 p.m. on the 5900 block of Lemon Hill Avenue near Stockton Boulevard. The unidentified pedestrian reportedly walked along Lemon Hill Avenue when they were suddenly struck by a passing vehicle.
The driver that struck the pedestrian did not stop to render aid and drove away from the scene. The female pedestrian was seriously injured in the mishap and was rushed to an area hospital for treatment. Her identity has not been disclosed.
Information about the hit-and-run driver's vehicle and identity is unavailable at the moment. Authorities are currently actively pursuing the suspect. Witnesses that can give more information on the accident are urged to call 916-808-5471 or Sacramento Valley Crime Stoppers at 916-443-4357.

Pedestrian Accident Statistics
Pedestrian accidents are more deadly than other kinds of collisions because pedestrians are not adequately protected. Due to their lack of protection, they run the risk of suffering life-threatening injuries or perhaps death. An estimated 110,000 pedestrians are hurt each year in the United States. According to the National Highway Traffic Safety Administration, the number of pedestrians killed in 2018 increased by 250 over the previous year.
It's a criminal in and of itself to flee the scene of an accident. Sadly, hit-and-runs still happen daily in the United States. It's a sad fact of life in the United States that one hit-and-run accident occurs every minute. In the United States, there were roughly 2,049 people killed in hit-and-run accidents in 2016. There were around 682,000 hit-and-runs in the United States in a given year. Hit-and-run drivers frequently strike pedestrians and flee the scene of the crime.
When it comes to pedestrian accidents, California is at the top of the list. In comparison to the national average, California has a 25 percent higher pedestrian death rate. In 2018, 893 pedestrians died, and 14,000 were injured on the streets of the United States.
Personal Injury Attorney for Victims of Pedestrian Accidents in Sacramento County
When a loved one dies unexpectedly, it can have a terrible effect on their family. If they're left defenseless, insurance firms and other parties can take advantage of them. To avoid this, you must have a lawyer fighting for your rights at your side. Hit-and-run drivers often leave the scene of the accident, leaving victims to deal with the repercussions independently.
While you focus on getting well physically and emotionally, let your hit-and-run accident lawyer help you navigate your case to a successful conclusion. Personal injury and wrongful death attorneys at Arash Law have extensive experience representing Californians who have been injured or killed in pedestrian accidents.
Arash Law's attorneys are well-versed in the law that governs such situations. The time we spend getting to know our clients and their circumstances allows us to secure the best settlements or jury verdicts for them. A wrongful death lawyer in California can be reached at (888) 488-1391 for a no-obligation consultation.