A 76-year-old man was killed after a hit-and-run driver struck his bicycle near Power Inn Road on Saturday evening, July 3.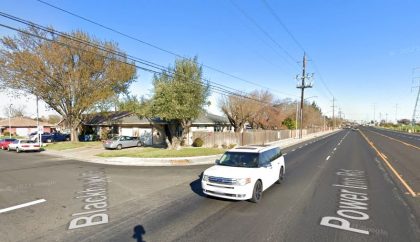 The deadly crash transpired at approximately 5:45 p.m. at Power Inn Road and Blackhawk Drive. The 76-year-old man was riding his bicycle northbound in the southbound bike lane on Power Inn Road when an eastbound dark gray Toyota Sequoia struck the bicyclist at the intersection.
The Toyota Sequoia driver did not stop to help the bicyclist and drove away from the scene. The driver was described as a woman wearing a face mask; she was last seen making a right turn on Loucreta Drive. The bicyclist was fatally wounded in the accident. He was pronounced dead at the scene.
Local authorities are currently investigating the accident. They are also actively pursuing the suspect. Anyone that can provide more information about the suspect's whereabouts and identity is urged to call 916-861-1300 or Crime Stopper (916-443-4357).

Fatal Bicycle Hit-and-Run Accident Statistics
In a collision between a bicycle and a motor vehicle, the vehicle always wins. Bicyclists are what the law calls "vulnerable road users," or those at the highest risk of injury in an accident. Even though bicyclists wear bicycle helmets, they can sustain serious and even life-threatening injuries when involved in car accidents. California is not as bicycle-friendly as other states, according to a recent study. The state of California is one of the most dangerous places in the country for bicyclists.
California leads the nation in the number of bicycle fatalities per year. According to the National Highway Traffic Safety Administration, approximately 455 cyclists in California died from 2016 to 2018. They are also vulnerable to getting struck by hit-and-run drivers. Leaving the scene after an accident is a crime in itself. Unfortunately, hit-and-run accidents still occur on U.S roadways every day. In 2016, approximately 2,049 hit-and-run fatalities were reported in the U.S. Annually, around 682,000 hit-and-run accidents occurred in the country.
Wrongful Death Attorney for Victims of Fatal Hit-and-Run Bicycle Accidents in Sacramento County
The unexpected death of a loved one from a fatal bicycle accident can be quite overwhelming and stressful to deal with. The pain and grief that the victim's family is going through is no joke. Pending the official investigation results, the victim's family is encouraged to pursue a wrongful death claim with their attorney's help. In addition to vigorously advocating for their client's rights and best interests, the attorneys at Arash Law will work to ensure that the negligent party is held accountable for their actions.
The experienced hit-and-run attorneys at Arash Law are committed to assisting you in recovering compensation for the losses you have suffered. As accident victims ourselves, our dedicated legal team has decades of combined experience advocating for the rights of those who have been injured in accidents. Call our office at (888) 488-1391 today to speak with an attorney about your hit-and-run accident. We're available 24 hours a day, seven days a week, so please don't hesitate to contact us at (888) 488-1391 to discuss your accident with a lawyer for hit-and-run cases.