An unidentified pedestrian was killed after getting struck by a DUI driver in the Arden-Arcade area on Tuesday evening, January 12.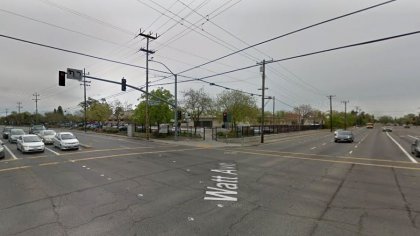 According to the California Highway Patrol's initial reports, the accident occurred at around 6:30 p.m. in the Arden Way and Watt Avenue intersection.
The pedestrian was attempting to cross the street on a marked crosswalk when he was suddenly struck by a passing GMC pickup truck.  The pedestrian sustained fatal injuries from the accident and was pronounced dead at the scene. The GMC pickup truck driver was later identified as a 69-year-old Carmichael man.
Local authorities determined that he was driving while under the influence at the time of the accident. Authorities arrested the pickup truck driver on suspicion of driving under the influence. The California Highway Patrol is further investigating the case.
Fatal DUI Accident Statistics
Driving while under the influence of drugs or alcohol is one of the most irresponsible and reckless things a driver can do. Unfortunately, approximately 30 people die every day in the U.S. due to drunk-driving accidents.
The National Highway Traffic Safety Administration (NHTSA) reports that more than 10,000 Americans are killed in DUI crashes every year. Tens of thousands more people suffer severe injuries. Each one of these accidents is its tragedy.
Drunk driving accidents often result in fatal and irreversible consequences. One of the most disturbing things about DUI wrecks is that they are disproportionately likely to result in fatalities or severe injuries — including traumatic brain injuries (TBIs), broken bones, internal organ injuries, spinal cord damage, and partial or total paralysis.
Many thousands more innocent people were forced to endure severe, even life-altering injuries and trauma because of drunk driving. Alcohol is a factor in nearly one in three fatal auto accidents in California.
Sacramento County Wrongful Death Attorney for Victims of Fatal DUI Accidents
Pending the investigation, the family of the victims may be entitled to a wrongful death claim. Family members of wrongful death victims may seek damages for loss of companionship, pain and suffering, and emotional distress following a tragic or catastrophic accident such as this sad incident.
It can be quite devastating to suddenly lose a loved one due to a fatal DUI pedestrian accident. While waiting for the official investigation results, the victim's family is encouraged to pursue a wrongful death claim with their attorney's help. Through the wrongful death claim, the victim's family can seek financial compensation for the damages such as funeral costs, loss of income and companionship, pain and suffering, and emotional trauma that the fatal accident has caused them.
Our California drunk driving accident attorneys are influential, aggressive advocates for DUI accident victims at Arash Law. Drunk drivers must be held accountable for their egregious and dangerous behavior. DUI accident victims deserve justice. Our law firm is committed to helping injured victims maximize their compensation so that they can pay their medical bills and provide financial support to their families. If you or your loved one was injured in a drunk driving accident in California, please do not hesitate to contact our legal team for legal guidance.

You may visit our offices in Los Angeles, Sacramento, San Francisco, Riverside, Orange County, San Jose, and San Diego for any questions and inquiries. You may also call our hotline (888) 488-1391 for a FREE Consultation.