Three people were hospitalized after a multi-vehicle traffic collision on Elder Creek Road on Friday morning, March 5.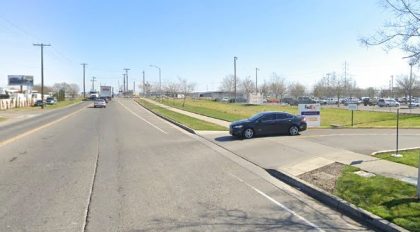 The major collision transpired shortly afternoon in the 8200 block of Elder Creek Road in Sacramento County.
A semi-truck collided with two other unspecified vehicles on the roadway. The circumstances leading up to the accident have not been established.
One person was trapped in the wreckage and had to be extricated by emergency personnel. Three people were injured as a result of the collision. They were all taken to an area hospital for treatment.
It is unclear whether drugs or alcohol were a factor in the collision. Local authorities are currently investigating the case. They will attempt to determine the factors and the liability in the accident.

Multi-Vehicle Collision Statistics
Car accidents happen far too often in California and all over the country. Did you know that every six seconds, another person is injured in a car crash?
Every year, approximately 3 million people are injured in the United States. In 2017, the medical care costs and productivity losses associated with injuries and deaths from motor vehicle crashes exceeded $75 billion.
Multi-vehicle collisions are just one type of car accident. It usually involves three or more vehicles. A "chain-reaction commonly causes this type of accident," wherein one car will bump into another, which will cause the other vehicle to crash into another one potentially.
These accidents commonly occur due to reckless drivers, speeding, drunk drivers, and distracted drivers.
Sacramento County Personal Injury Attorney For Victims Of Multi-Vehicle Collisions
Determining liability after a multi-vehicle collision can be quite complicated, which is why hiring a capable personal injury attorney is essential.
Personal injury cases can quickly become complicated, especially when reviewing medical evidence and determining what factors contributed to your injury. It can take time and expertise to pull together the right materials to present a compelling case. That is why you need to hire a California personal injury law firm you can count on.
Speaking with an attorney is often the first step in getting your medical bills paid. Your accident may have left you with high hospital costs, ambulance fees, surgeries, medical equipment, disability, rehabilitation, or live-in care.
Arash Law has decades of experience throughout California and has secured million-dollar settlements and verdicts for our clients. Our car accident team can investigate your crash, identify the potential defendant(s), and file your claim with the civil court system as quickly as possible. Don't delay – you're just a phone call away from learning your legal options.
Call (888) 488-1391 or get in touch online to schedule a free case evaluation.