A 39-year-old man identified as Dorian Carrillo Y. was killed after a deadly truck accident in Fontana on Wednesday afternoon, January 13.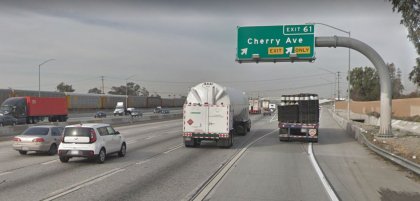 According to the local authorities' initial report, the accident took place on Interstate 10 Freeway at Cherry Avenue at around 1:00 p.m.
A white box truck hit a parked semi-tractor trailer at the Cherry Avenue onramp for unclear reasons.
The circumstances leading up to the crash have not been established. One person was killed as a result of the accident. He was pronounced dead at the scene.
The California Highway Patrol is currently investigating the case. They will attempt to determine the factors that affected the accident.
Truck Accident Statistics
America relies on its trucking industry for the transportation of billions of goods every year. Unfortunately, millions of big rigs on the roads mean danger to other motor vehicle drivers. Large trucks sharing congested highways in California cities like San Diego, San Francisco, Los Angeles, Riverside, Fresno, Bakersfield, and Sacramento have led to thousands of fatal vehicle accidents over the years. In one year alone, 4,050 large trucks were in fatal accidents with other vehicles around the nation.
Another 87,000 large trucks were involved in injury crashes. Proper care and attention from those in the industry could have prevented most, if not all, of these deaths and injuries.
When facing cases like this, it's essential to have a professional San Bernardino County wrongful death attorney to conduct a private investigation as soon as possible. Truck crashes can be difficult to deal with, as they are complex and involve a wide variety of factors.
With the help of a skilled attorney, the process will be made easier for the victim's family. Incidents like this can cause the victims to be vulnerable to manipulation. Trucking companies would often try to conduct their investigation to protect the negligent driver. To avoid this, skilled attorneys can protect the victim and the victim's family from trucking companies by hiring expert witnesses, conduct drivers' background checks, locate witnesses to the crash, and review applicable insurance coverage.
Wrongful Death Attorney for Victims of Fatal Truck Accidents in San Bernardino County
Suddenly losing a loved one due to a fatal tractor-trailer accident can be quite devastating and stressful.
Pending the official investigation results, the victim's family is entitled to pursue a wrongful death claim with their attorney's assistance. Through the wrongful death claim, the victim's family can seek compensation for the damages (such as loss of companionship and income, pain and suffering, and emotional distress) that the accident has caused them.

If you believe you have grounds to file a claim, retain a local car accident attorney in California near you who can help you navigate car accident laws. Arash Law has decades of experience throughout California and has secured million-dollar settlements and verdicts for our clients. Our car accident team can investigate your crash, identify the potential defendant(s), and file your claim with the civil court system as quickly as possible. Don't delay – you're just a phone call away from learning your legal options. Call (888) 488-1391 or get in touch online to schedule a free case evaluation.