A CHP officer was hurt after a traffic collision involving a car and a motorcycle in North County on Tuesday afternoon, April 6.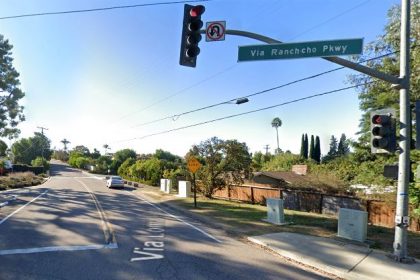 The collision occurred at approximately 1:00 p.m. on Via Rancho Parkway near Lomas Seran Driver. The officer was reportedly traveling eastbound on his motorcycle when a car suddenly turned in front of him. The two vehicles then inevitably collided with each other.
Due to the severity of the impact, the officer was ejected from his motorcycle. The officer was immediately taken to an area hospital with major injuries.
The driver that struck the officer remained at the scene and cooperated with authorities. She was uninjured from the crash.
Local authorities are further investigating the case. They will attempt to determine the factors that caused the crash and the liability.

Motorcycle Accident Statistics
Motorcycle accidents often result in severe injury and death. Motorcycle riders are more vulnerable to sustaining severe injury compared to passengers of private vehicles. According to the National Highway Traffic Safety Administration (NHTSA), motorcyclists were more likely to die in traffic accidents than private vehicle passengers in 2018.
Some of the common factors why motorcycle accidents occur are distracted driving, speeding, drunk driving, reckless driving, bad weather, wrong-way driving, and failure to observe traffic laws. Motorcycle riders are encouraged to dress appropriately and wear a helmet every time they ride their motorcycle to prevent catastrophic injuries. Wearing helmets were estimated to be 37% effective in preventing motorcycle deaths.
Aside from physical injuries, motorcyclists can also sustain damages such as emotional scarring and expensive property damage. While nothing can reverse the damage incurred in a motorcycle accident, the civil courts offer a financial remedy to injured parties. After a motorcycle crash, speak to an experienced injury attorney immediately.
San Diego County Personal Injury Attorney for Victims of Motorcycle Accidents
After sustaining severe injuries due to a motorcycle accident, returning to everyday life can be quite challenging. It can disrupt all aspects of life, such as family, work, and finances. While waiting for the official investigation results, the victim is encouraged to pursue a personal injury lawsuit with their attorney's help.
Through the personal injury claim, attorneys can negotiate with insurance companies on behalf of their clients to ensure that they will be fairly compensated. The aggressive motorcycle accident lawyers from Arash Law will vigorously fight for your rights and ensure that you will receive the compensation you rightfully deserve.
Our mission is to protect crash victims' rights and assist them in negotiations with large insurance companies that don't have their best interests at heart. You have nothing to lose in contacting us. Call (888) 488-1391 for a FREE Consultation with a personal injury attorney in California.