A fatal three-vehicle DUI collision in Stockton left two unidentified people dead on Sunday morning, May 2nd.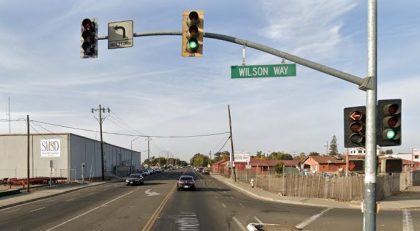 The deadly collision transpired at approximately 6:20 a.m. at the intersection of Martin Luther King Jr. Boulevard and Wilson Way in the Park District. The suspect, identified as Vrisvan Ramirez-Villalobos, was driving under the influence and crashed into two vehicles.
Paramedics later arrived at the scene and found the two drivers with serious injuries. They were both taken to an area hospital for treatment.
Unfortunately, both victims later succumbed to their injuries and died while undergoing treatment in the hospital. The suspect was uninjured from the collision. Local authorities later arrested him for DUI-related charges. The Stockton Police Department is further investigating the case.

Fatal DUI Accident Statistics
Driving while under the influence of drugs or alcohol is one of the most irresponsible things drivers can do. They won't only endanger their own lives, but they will also potentially harm other innocent motorists on the roadway.
Impaired driving can seriously ruin people's lives. Unfortunately, despite implementing laws against DUI drivers, DUI accidents in the U.S. are still rising.
According to the National Highway Traffic Safety Administration (NHTSA), approximately 30 people in the U.S. die every day due to drunk driving accidents. Drunk driving accounts for about 29 percent of all motor vehicle accident fatalities in the U.S.
When DUI accidents occur, the resulting crashes are far more likely to lead to significant injuries. This is because impaired drivers are more likely to engage in reckless or dangerous behavior. Many DUI accidents occur at high rates of speed.
San Joaquin County Wrongful Death Attorney for Victims of DUI Accidents
Suddenly losing a loved one due to a fatal DUI accident can be quite devastating for the victim's family. The victim's family is encouraged to pursue a wrongful death claim while waiting for the official investigation results.
In a wrongful death suit, the survivors sue the person responsible for an untimely death and the financial losses they caused. These losses can include funeral and burial expenses, as well as all the lost wages the victim would have earned between the time of the accident and his or her expected retirement.
The sudden unexpected death of a loved one can be quite confusing, among other things. You shouldn't have to be confused or overwhelmed with wrongful death laws during this emotionally difficult time. A fatal car accident attorney from our office can handle the legal issues for you. Call Arash Law today at (888) 488-1391 or contact us online to schedule your free no-obligation fatal car accident case review.