A 67-year-old man identified as Randolph E. was killed after a fatal motorcycle collision near Santa Margarita on Monday night, July 12.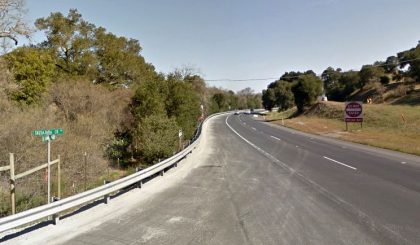 The accident happened at approximately 9:40 p.m. on Highway 101 and Tassajara Creek Road near Santa Margarita. The older man was riding a 1997 Harley northbound on Highway 101 when, for unclear reasons, he crashed into the side of a 2021 Jeep.
The Jeep reportedly attempted to make a left-hand turn from Tassajara Creek Road but unfortunately turned directly in front of the 1997 Harley. Due to the severity of the impact, the rider was ejected from his motorcycle and landed on the roadway.
The motorcyclist sustained major injuries from the crash and was rushed to an area hospital. Unfortunately, he later succumbed to his injuries and was pronounced dead. The Jeep driver remained at the scene and cooperated with authorities. He was not injured in the crash.
Drugs and alcohol were not considered as factors in the accident. Local authorities are currently investigating the case. They will determine the cause and the liability in the crash.

Fatal Motorcycle Accident Statistics
It is undeniable that motorcycle riders are among the most vulnerable road users. Motorcycle riders, according to the National Highway Traffic Safety Administration (NHTSA), have 16 times the risk of injury and 35 times the risk of a fatal crash as car passengers. Motorcycle riders are encouraged to dress appropriately and wear a helmet every time they ride their motorcycle to prevent fatal injuries.
Wearing helmets were estimated to be 37% effective in preventing motorcycle deaths. Over 800,000 motorcycles are registered in California. This, of course, means that California has a higher rate of motorcycle accidents than other states.
In 2017, there were 16,505 motorcycle accidents in California, with 15,527 people injured and 541 killed. Motorcycle crashes can often result in head and brain injuries – injuries that don't always show immediate symptoms. Medical scans can detect these injuries before it's too late. Keep copies of your medical records and bills.
San Luis Obispo County Wrongful Death Attorney for Victims of Fatal Motorcycle Accidents
While nothing can reverse the damage incurred in a motorcycle accident, the civil courts offer a financial remedy to injured parties. After a motorcycle crash, speak to an experienced injury attorney immediately. An attorney can help the family in filing a wrongful death claim.
A wrongful death claim can be brought by the victim's family. Families can file a wrongful death claim to recover damages (such as loss of companionship, pain, suffering, and emotional distress) caused by the tragic event.
At Arash Law, we have experienced motorcycle accident attorneys that will guide you every step of the way. The legal process can be time-consuming and confusing for some. However, our attorneys can assist you throughout the entire process.
We provide free consultations with no obligation to hire our firm. We also work on a contingency fee basis, which means you don't have to pay anything unless we obtain compensation for you. Contact us online or by phone at (888) 488-1391.