Two unidentified people were hurt after a suspected DUI three-vehicle collision in Goleta on Thursday afternoon, January 28.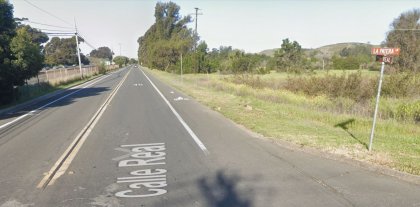 According to the initial reports from local authorities, the accident transpired in Calle Real and N. La Patera Lane. Three unspecified vehicles collided at the intersection for unclear reasons. The circumstances leading up to the crash have not been established.
One of the vehicles reportedly rolled over and landed on its roof due to the severity of the impact. The driver of the overturned vehicle was rescued by emergency personnel.
Two people were injured as a result of the collision. One of the patients was taken to an area hospital for treatment.
Local authorities determined that one of the involved drivers, a 31-year-old Oxnard man, was driving while under the influence at the time of the accident. He was arrested on DUI-related charges. The case is currently under investigation.

Car Crash Statistics
Car accidents are becoming a serious issue all over the country in recent years. Tens of thousands of drivers and passengers lose their lives each year due to crashes. According to the United States Department of Transportation's Fatality Analysis Reporting System (FARS), there were 33,654 fatal vehicle crashes in 2018, which caused 36,560 deaths.
These accidents occur more often than you think. According to the National Highway Traffic Administration, a car accident occurs every 60 seconds. This means approximately 5.25 million car accidents occur every year throughout the country.
There are several types of car accidents, like head-on collisions, rear-end crashes, and multi-vehicle collisions.
When three or more cars collide on the roadway, it is considered a multi-vehicle collision. This type of car accident is commonly caused by a "chain reaction," when one car bumps into another, which causes the other to hit the next vehicle. If you've suffered injuries in a car crash, you need legal advice from experienced California accident lawyers. The other driver's insurance company is not on your side. Their job is to pay you as little as possible.
Personal Injury Attorney for Victims of Multi-Vehicle Collisions in Santa Barbara County
When facing cases like this, do not hesitate to seek the help of an experienced attorney to assist you with your personal injury claim. Personal injury attorneys can negotiate with insurance companies on behalf of their clients while ensuring that their clients are compensated fairly.
Our skilled California accident lawyers have years of experience handling all types of accident claims at Arash Law. Let us take your paperwork and protect your legal rights so that you can focus on your recovery.
If you have an attorney, all communication must go through his or her office. This protects you from hurting your claim. You might also need to open a claim with your own insurance company. This applies if you have medical payments coverage or if you need to file a claim under your uninsured and underinsured motorist converge. Your injury lawyer will be able to determine if you need to open a claim with your own insurance company.
Our California auto accident lawyers have decades of experience, and they know how to stop insurance company tactics that reduce compensation to injury victims. Call (888) 488-1391 or contact us online to schedule your free consultation.