One unidentified person was killed after a deadly pedestrian accident in San Jose on early Wednesday morning, August 11.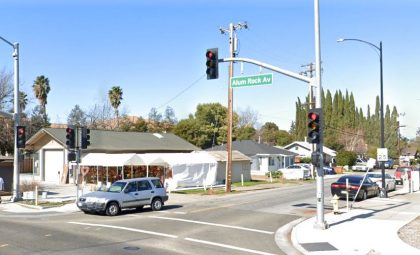 The accident transpired at approximately 4:16 a.m. on southbound Highway 101 near Alum Rock Avenue in San Jose.
The victim was walking from the right should onto the roadway when a passing Ford F-150 suddenly struck them. The victim was pronounced dead at the scene.
Meanwhile, the Ford F-150 driver remained at the scene and was cooperative with authorities. Information about the accident is limited at the moment.
The identities of the involved parties have not been disclosed. Local authorities are further investigating the cause of the accident.

Fatal Pedestrian Accident Statistics
Accidents involving pedestrians frequently result in serious injury or death. Pedestrians are not protected against deadly accidents like passengers in private automobiles or motorbike riders. Pedestrian accidents have been more common in recent years in the United States. In the last 33 years, pedestrians have made up a considerable percentage of highway deaths. ​
According to the Governors Highway Safety Association, pedestrian fatalities in the United States climbed by 27% between 2007 and 2016, while other traffic-related deaths declined by 14%. Pedestrians need to exercise extra careful behavior in California. This is a sad fact of living in the Golden State. While the law may require drivers to act a certain way, any Californian who walks anywhere regularly can tell you that most drivers in the state ignore the law.
The pedestrian fatality rate in California is nearly 25% higher than the national average. Between 2014 and 2018, the number of pedestrian deaths increased by 26%. Nearly 7,500 pedestrians died in California from 2014 to 2018.
Wrongful Death Attorney for Victims of Fatal Pedestrian Accidents in Santa Clara County
The sudden loss of a loved one in a fatal pedestrian accident can devastate the victim's family. While grieving for their loss, they may be vulnerable to manipulation, which is why it is critical to have an attorney on their side when filing a wrongful death claim.
Victims of wrongful death can seek financial compensation for losses such as lost wages, funeral expenses, pain and suffering, and emotional distress through a wrongful death claim. Arash Law's pedestrian accident attorneys will assist you in staying one step ahead of the insurance company or responsible party and avoiding mistakes that could jeopardize your claim.
In addition, our lawyers will conduct an immediate investigation to gather evidence while it is still available. We can also handle insurance company negotiations, calculate your damages, and use tried-and-true legal strategies during settlement negotiations and possible litigation.
Are you looking for a pedestrian accident lawyer? We have experienced wrongful death lawyers at Arash Law that are ready to assist you 24/7. Contact us at (888) 488-1391 for a FREE Consultation.