A 33-year-old man was killed while another person was injured after a major head-on Collision in Hughson on Wednesday afternoon, June 23.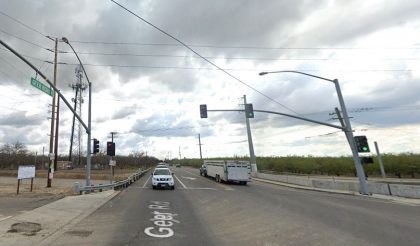 The accident took place on Geer Road, just north of East Hatch Road, near the Stanislaus Wildlife Care Center in Hughson at around 2:30 p.m. A southbound 2005 Chevy pickup veered to the right and crashed into a raised curb. It is unclear what caused the pickup to drift into the right lane.
The pickup then went into the path of oncoming traffic and collided head-on with a 2013 Nissan Sedan. The 33-year-old driver of the Nissan sedan sustained fatal injuries from the accident. He was pronounced dead at the scene.
Meanwhile, the Chevy pickup driver was seriously injured and was taken to an area hospital for treatment. Drugs and alcohol were not considered as factors in the accident. Local authorities are further investigating the case.

Fatal Head-On Collision Statistics
Head-on accidents can lead to severe injuries. Many of these injuries are permanent, and permanent injuries can lead to a lifetime of pain and suffering. But why are head-on collisions so damaging? It's because, during a head-on collision, the force of the collision is much stronger than other types of car accidents.
In a head-on collision, the collision force is increased by both involved vehicles' speed and weight. There is a lot of energy generated by head-on collisions. In turn, this increased energy means that injuries are more likely to be fatal in this type of crash. Although head-on collisions only represent 2 percent of accidents, they account for 10 percent of fatalities on U.S. roadways. Head-on collisions mainly occur when drivers are distracted or are experiencing over-fatigue.
Wrongful Death Attorney for Victims of Fatal Head-On Collisions
California law allows surviving spouses to sue for loss of consortium. The phrase "loss of consortium" refers to the emotional losses one suffers due to the untimely death of a spouse. It covers the pain associated with the loss of affection, comfort, love, and even the loss of sexual relations.
In a wrongful death suit, the survivors sue the person responsible for an untimely death and the financial losses they caused. These losses can include funeral and burial expenses and all the lost wages the victim would have earned between the time of the accident and their expected retirement.
A wrongful death attorney can serve as a helpful legal guide for the grieving family during this difficult time while ensuring that the guilty party will be held accountable for their alleged crime. Our attorneys from Arash Law are here to help you 24 hours a day and seven days a week – call (888) 488-1391 today.