An unidentified 43-year-old woman was killed after a major head-on collision on Highway 4 on Sunday afternoon, May 30.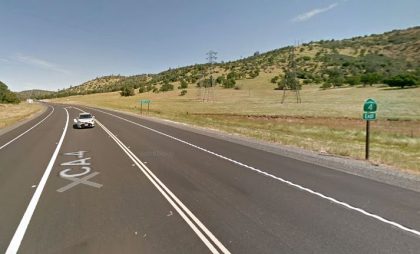 The accident transpired at approximately 1:30 p.m. on Highway 4, just west of Dunton Road, 10 miles west of Copperopolis.
A 2002 Nissan Maxima driven by the 43-year-old woman was heading westbound on Highway 4. The Nissan Maxima then crossed over the yellow lines into the eastbound lanes for unclear reasons.
An eastbound 2016 Dodge Ram then collided head-on with the Nissan Maxima. The Nissan driver was fatally wounded from the accident. She was pronounced dead at the scene.
Witnesses claimed that the Nissan was weaving back and forth over the center divider before the collision. It is unclear whether drugs or alcohol played a role in the crash.
Local authorities are further investigating the case. They will attempt to determine the factors and who should be held liable for the fatal crash.

Fatal Head-On Collision Statistics
Head-on collisions are probably one of the most fatal types of car accidents. During a head-on collision, the collision force is much stronger than other types of car accidents. In a head-on collision, the collision force is increased by both involved vehicles' speed and weight. There is a lot of energy generated by head-on collisions. In turn, this increased energy means that injuries are more likely to be fatal in this type of crash.
Although head-on collisions only represent 2 percent of accidents, they account for 10 percent of fatalities on U.S. roadways. Head-on collisions mainly occur when drivers are distracted or are experiencing over-fatigue. These accidents are caused by various reasons, such as distracted driving, drunk driving, driver over-fatigue, or motor vehicle defects.
Wrongful Death Attorney for Victims of Fatal Head-On Collision in Stanislaus County
Dealing with the death of a loved one after a fatal head-on collision can be quite overwhelming and stressful. The victim's family is entitled to pursue a wrongful death claim after their loved one's tragic death. When filing for a wrongful death claim, the victim's family is highly encouraged to seek an experienced attorney's assistance.
In a wrongful death suit, the survivors sue the person responsible for an untimely death and the financial losses they caused. These losses can include funeral and burial expenses, as well as all the lost wages the victim would have earned between the time of the accident and his or her expected retirement.
A wrongful death attorney can serve as a helpful legal guide for the grieving family during this difficult time while ensuring that the guilty party will be held accountable for their alleged crime. Our attorneys from Arash Law are here to help you 24 hours a day and seven days a week – call (888) 488-1391 today.