A 51-year-old man identified as Darrin R. was killed after a fatal pedestrian accident in Red Bluff on Wednesday morning, September 15.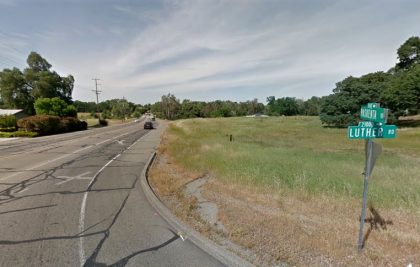 The major crash took place on Luther Road near Airport Boulevard in Red Bluff at approximately 10:15 a.m. A Chevy Silverado struck two pedestrians on the roadway for unclear reasons.
The driver remained at the scene and willingly cooperated with local authorities. He was identified as Brandon Lyle Lloyd S. One of the pedestrians, only identified as a 41-year-old Red Bluff resident, was pronounced dead at the scene.
Meanwhile, the other pedestrian was taken to Mercy Medical Center. The Chevy Silverado driver was uninjured in the mishap.
However, authorities later determined that he was under the influence at the time of the accident. He was arrested and booked into the Tehama County Jail on suspicion of DUI and gross vehicular manslaughter while intoxicated. His bail was set at $150,000.

Fatal Pedestrian Accident Statistics
Pedestrians are more vulnerable to the dangers on the road compared to passengers of private vehicles. They are more likely to sustain serious injuries that can lead to permanent disabilities or death. Every year, approximately 110,000 pedestrians are injured across the country. According to the National Highway Traffic Safety Administration, 6,227 pedestrians were killed in 2018, up 250 from last year.
California is one of the leading counties in pedestrian accidents. The pedestrian fatality rate in California is nearly 25 percent higher than the national average. In 2018, 893 pedestrians were killed, while approximately 14,000 were injured.
Pedestrian accidents usually result from distracted driving, speeding, poisoning of drivers and drivers. In this case, the accident was caused by a drunk driver. Drunk driving accounts for roughly 29% of all fatal car accidents in the U.S. Approximately 61% of these drivers have a BAC of.08 or higher.
Tehama County Wrongful Death Attorney for Victims of Pedestrian Accidents
A wrongful death lawsuit must also be filed in California within two years of the accident date. The victim's family may not receive compensation for the accident if they file their claim beyond the deadline. That is why it is important to seek assistance immediately from a wrongful death attorney. Lawyers can assist and represent the victim's family in court and coordinate the claim on their behalf with insurance companies.
Our lawyers from Arash Law are available 24/7 to assist you. An accident attorney from our firm will help you stay a step ahead of your insurance company or the party in charge and avoid errors to jeopardize your claim. Our lawyers will also conduct an immediate investigation to collect evidence as long as it is still available.
We can also conduct discussions with the insurance company, calculate damages, and use proven legal strategies through settlement and possible litigation. Don't delay and contact our firm today for a FREE consultation with a wrongful death attorney at (888) 488-1391.