One person was hospitalized after a DUI driver crashed into a house in Simi Valley on Monday night, June 7th.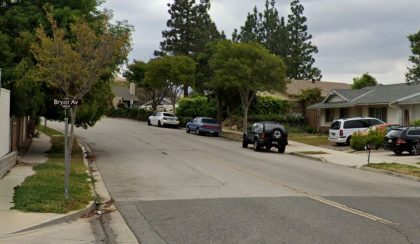 According to the initial reports from local authorities, the accident transpired at around 6:00 p.m. in the 3300 block of Bryan Avenue. A 62-year-old woman identified as Kim Cutrubus M. lost control of her vehicle and crashed into the victim's home.
The victim was sitting in a room at the time of the accident. He was seriously injured as a result of the crash. The victim was immediately taken to an area hospital for treatment. He is expected to recover from his injuries.
Authorities later determined that the driver was under the influence at the time of the accident. She was arrested for DUI causing injury, a felony charge. The case is currently under further investigation.

DUI Crash Statistics
The liability is clear in this case as the suspect was driving while under the influence of drugs at the time of the accident. Driving while drugged or intoxicated is probably one of the most reckless and dangerous things a driver can do.
Intoxicated drivers put innocent people — and themselves — at severe and unacceptable risk. While California and the United States as a whole have made some remarkable progress on curbing drinking and driving, there is still a very long way to go.
Approximately 30 people in the U.S. die every day due to drunk driving accidents. Drunk driving accounts for about 29 percent of all motor vehicle accident fatalities in the U.S. Around sixty-one percent of these drivers have a Blood Alcohol Content of .08 percent or higher.
Following a significant DUI accident, the intoxicated driver is likely to face serious criminal charges. Under California state law (California Vehicle Code 23513), a DUI that results in an injury to another person can be charged as a felony offense.
Personal Injury Attorney for Victims of DUI Crashes in Ventura County
California is a fault-based motor vehicle accident jurisdiction. To hold another party legally responsible for injuries sustained in a car wreck, the victim must establish that the other party bears liability for the crash. Liability is typically based on a legal theory called 'negligence.'
Essentially, negligence is reckless or careless conduct that causes an injury to another party. Of course, intoxicated driving is, by definition, negligent driving. Indeed, it is one of the worst types of careless drivers.
At Arash Law, our California drunk driving accident attorneys are influential, aggressive advocates for DUI accident victims. Drunk drivers must be held accountable for their egregious and dangerous behavior. DUI accident victims deserve justice. Our law firm is committed to helping injured victims maximize their compensation so that they can pay their medical bills and provide financial support to their families. If you or your loved one was injured in a drunk driving accident in California, please do not hesitate to contact our legal team for legal guidance.
Our personal injury lawyers from Arash Law are here to help you with your claim. Visit our offices in Los Angeles, Sacramento, San Francisco, Riverside, Orange County, and San Diego for any inquiries and concerns. You may also contact us through our hotline (888) 488-1391 for a free consultation with one of our attorneys.