Bicyclist injured after commercial truck crashes into him in Cotati, CA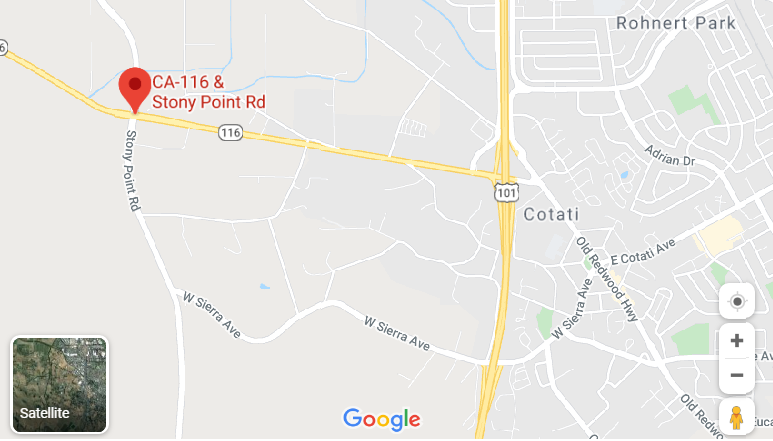 The last Wednesday night crash happened on Highway 116, west of Stony Point Road
Channing Christy, a Bicyclist, suffered from significant injuries after colliding with a semi-tractor-trailer on Wednesday night at around 8 p.m. on Highway 116, west of Stony Point Road close to Cotati. Christy was cycling eastbound on the road when he was suddenly hit by a Safeway truck. The driver, David Zarate, claimed that he wasn't able to see the cyclist.  An officer from the California Highway Patrol couldn't believe how the truck driver didn't see him when the bike had the light on. The bike's light is still flashing while it is currently kept in the bay. Meanwhile, Christy was brought to the Santa Rosa Community Hospital to be treated for his wounds. 
Serious Injury Bicycle Accident Investigation Continues
Over the course of the investigation, the authorities will try to find out what caused the truck driver to collide with the cyclist. 
Although several laws generally protect bicyclists, unfortunately, the dangers of the road are still unavoidable, as this case demonstrated. In 2018, an estimate of 800 bicyclists died in the U.S. caused by accidents with motor vehicles.
In addition to law enforcement, it is essential also to have an established bicycle accident lawyer conduct an independent probe to protect the rights of the family of the victim. Having the proper resources is extremely important when investigating a bicycle accident case, it's also essential to demonstrate that there was negligence on the part of the motorist. 
Road conditions, signage visibility, and road lighting could be possible contributing factors that must be thoroughly examined. An accident reconstruction team and or even a bicycle manufacturing expert are often used to help create a decent narrative on what happened. These resources are needed to help protect the legal rights of the grieving family of a victim. 
Trustworthy Wrongful Death Attorney in California
Christy's family is entitled to a wrongful death claim while the investigation is still on-going. Family members of wrongful death victims are permitted to seek damages for loss of companionship, pain and suffering, and emotional distress following a catastrophic accident like Christy's case. 
The stress and sorrow experienced by the family can be extremely distressing after losing a loved one in an accident.  Bicycle accident Lawyers understand what these families are pushed into, and having their rights protected is important. An attorney at Arash Law will always make sure that families stay updated and that their legal rights and best interests are protected.