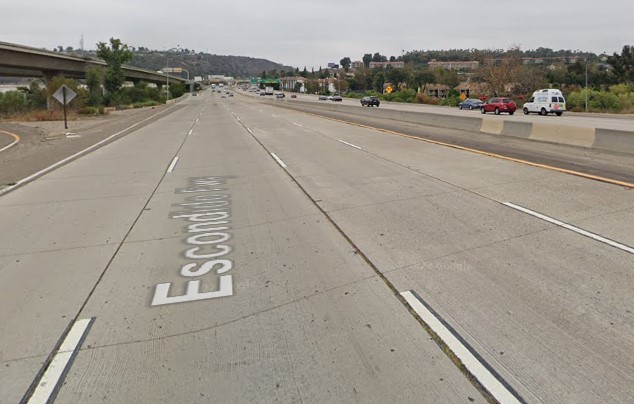 One driver was injured following a multi-vehicle crash in Mission Valley, San Diego, on Tuesday morning, January 3, 2023.
According to reports, the collision occurred just before noon on Interstate 15's northbound lane close to Interstate 8.
According to authorities, a car struck an Amazon Prime tractor-trailer and forced the truck to jackknife.
The driver of the truck was not injured, but the car driver was transported to a nearby hospital with minor wounds. There were no packages inside the Amazon truck.
Three fast lanes were shut down, and drivers were only allowed to proceed slowly.
Before the traffic flow returned to normal, the Cortes Towing San Diego company worked to remove the truck from the freeway.
No further injuries have been reported.

Multi-Vehicle Crash Statistics
Over 5.2 million auto accidents were reported nationwide in 2020, according to the NHTSA. Less than 1% (35,766) of these crashes resulted in fatalities, but more than 30% (1.6 million) of them (1.6 million) caused injuries.
According to figures, the fatality rate increased to 1.34 deaths per 100 million vehicle miles in 2020, while fatal crashes increased by 6.8% between 2019 and 2020. In 2020, there were 79 injuries for every 100 million miles driven by cars, which is a 6% decrease over 2019.
Sixty-seven percent of those killed or seriously hurt in car accidents are drivers, 24 percent are passengers, 4 percent are motorcyclists, 3 percent are pedestrians, and 2 percent are bicycles on pedal power.
A multi-vehicle accident occurs when multiple incidents result in the involvement of three or more drivers. During a collision, debris might entrap six vehicles.
Unlike car accidents, multi-vehicle collisions frequently result in fatalities, serious injuries, and property damage. Others nearby could be in danger if you lose control or become unaware of your surroundings. The probability of these collisions is typically higher.
Trusted Car Accident Lawyers in San Diego
It is common for individuals who have been involved in a vehicle accident to experience both physical and psychological pain. Missed productivity and care costs should be taken into consideration.
An automobile accident that injured you or a family member may entitle you to compensation. Lawyers representing victims significantly influence the settlement awarded in state civil courts.
Contact our legal team immediately if you have been hurt in a car accident. Our primary goal is to guarantee that our clients are adequately compensated for their injuries and take care of their needs.
Our San Diego car accident lawyers have extensive experience with these legal processes, giving you an advantage in your case. Our firm has recovered more than $400 million on behalf of our clients.
Call (888) 488-1391 or complete the "Do I Have A Case?" form on our website to schedule a free legal consultation with one of our attorneys.