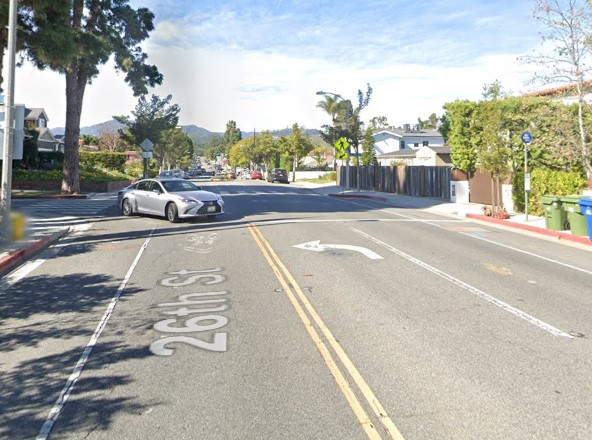 A male pedestrian was killed after he was struck by a vehicle in Santa Monica on Monday night, January 2, 2023.
According to reports, the collision occurred around 6:23 p.m. in the 400 block of 26th Street.
Authorities received calls that a solo-occupied vehicle hit a pedestrian who crossed the roadway.
The man was taken to a nearby hospital and later declared dead.
Meanwhile, the driver remained on the scene and was assisted with investigations.
Further details on the crash are underway.

Fatal Pedestrian Accident Statistics
The Governors Highway Safety Association reports pedestrian fatalities surpassed a 40-year high of 7,485 in 2021.
Compared to 2019, the number of pedestrian deaths caused by speed increased by 8.6% in 2020. A pedestrian's safety is significantly impacted by speed. Vehicle speed significantly increases the risk of pedestrian death, from 10% at 23 mph to 90% at 58 mph.
Pedestrian accidents can have tragic consequences. Pedestrians are almost certainly injured when two cars collide.
The number of fatalities and injuries to pedestrians on highways has increased significantly over the past few decades. Motor vehicle collisions have historically posed the most significant risk to pedestrians.
Pedestrians should use walkways, abstain from alcohol and drugs, cross parking lots, and be cautious while driving. This lowers their risk of suffering harm during these encounters.
Pedestrian Accident Lawyers in Santa Monica
Even when a crosswalk is not required, pedestrian safety must always take precedence. Vehicles should always yield the right of way to pedestrians. If it appears that a law has been broken, the individual responsible may be questioned.
Those injured are entitled to seek economic and non-economic damages, as well as pain and suffering damages. With our firm, you can be confident that you'll acquire legal counsel and the best possible chance to succeed and get compensated.
Our Santa Monica pedestrian accident lawyers put their client's interests above all else. We strive to get you back to your routine as soon as possible following a pedestrian accident.
To learn more about your legal options, contact us at (888) 488-1391 or through the "Do I Have A Case?" form on our website.