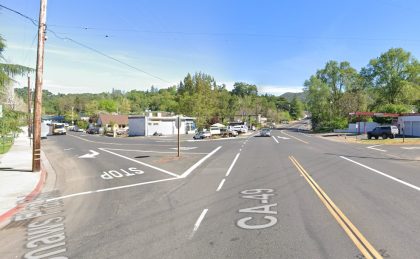 Injuries were reported after a major motorcycle crash in Sonora on Tuesday evening, January 4, 2022.
The crash transpired at approximately 5:30 p.m. on Shaws Flat Road and Highway 49 in Sonora.
A Volkswagen sedan and a motorcycle collided on the roadway for unclear reasons. The circumstances leading up to the crash have not been established.
Injuries were reported following the collision. The number of people injured and their identities have not been disclosed.
The intersection was closed down to give way for the clearance and investigation. An active investigation of the case is currently underway.


Motorcycle Accident Statistics
Motorcyclists are more likely to die in a crash than other drivers on the road. It says that in 2017, 5,286 motorcyclists were killed across the United States.
There have been more motorcycle accident cases in the United States in the last ten years than there were a few years ago.
California has seen a big rise in motorcycle-related deaths over the last 10 years. Besides, there are more than 800,000 registered motorcycles in California right now.
Motorcycle riders are told to dress properly and wear a helmet every time they ride their motorcycle to avoid getting killed. Wearing a helmet was thought to be 37 percent effective at preventing motorcycle deaths.
Some of the most common causes of motorcycle accidents are distracted driving, speeding, drunk driving, reckless driving, bad weather, wrong-way driving, and not obeying traffic laws, leading to a crash.
Motorcycle Accident Lawyers for Victims in Tuolumne County
What do I need to do after getting into an accident on my motorcycle? You might have serious injuries that need to be treated right away. For example, you might wake up in the hospital after a car crash and not know where you are.
You can talk to an attorney about your injuries and damage to your home right away, no matter what. The sooner you meet with a lawyer, the better. The personal injury claim is a way for people who have been hurt in an accident to get money for lost income and emotional distress.
Our Toulumne County motorcycle accident lawyers from Arash Law will fight for your rights and make sure you get the best settlement possible. People who work for us know how to help you get the best possible outcome for your case. Your rights and recovery are too important to put in the hands of chance or the insurance company.
For a free consultation about your motorcycle accident case, call Arash Law today at (888) 488-1391 or fill out the form on our website to get in touch with us. If we win your case, we won't charge you a penny. If we win money for you, you owe us nothing until we do.