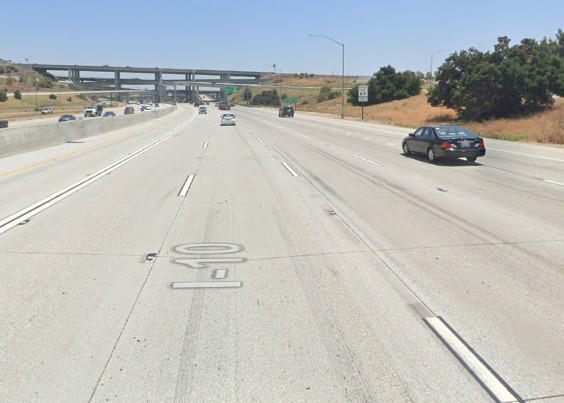 Authorities said a person was killed following a multi-vehicle collision between San Dimas and Pomona on Thursday morning, January 05, 2023.
According to the California Highway Patrol, the fatal crash occurred around 5:15 a.m. on the eastbound San Bernardino (10) Freeway near Kellogg Drive.
The number of vehicles involved remains unclear, but one person was killed in the collision. The victim's identity was not yet released, while possible injuries remain under investigation.
The highway's eastbound lanes were closed until 7:55 a.m. as the investigation ensued and crews worked to clear the site.
CHP officials are still investigating the cause of the crash.

Fatal Multi-Vehicle Accident Statistics
A new car accident is recorded by the National Highway Traffic Safety Administration (NHTSA) every minute. Nearly all of the roughly 3,000 people killed in road accidents in California may be attributed to human mistakes, say experts.
According to the National Safety Council, over 110,000 persons each year lose their lives in automobile-related accidents in the United States. At least 3,898 people have died and 2,710,000 have been injured as a result of these disasters in California.
There has been an annualized increase in the reported mortality rate of 23.5% in the five years since 2013, and this trend is quite likely to persist for some time.
The term "multi-vehicle crash" refers to an incident involving two or three or more vehicles. According to statistics from the National Highway Traffic Safety Administration, about 13,000 people lost their lives in crashes involving three or more vehicles in 2010.
Car Accident Lawyers in Los Angeles County
In California, if a family member is killed or injured in a car accident, the surviving family members are afforded the same legal rights as those who lose a loved one to any other accidental cause of death or injury.
If you or a loved one have been hurt and you want to file a claim for personal injury or wrongful death, don't hesitate to get in touch with our reputable legal team.
Reach out to us today to set up a free initial consultation with one of our attorneys and learn if we can assist you in winning your case.
Our trusted car accident lawyers in Los Angeles County have extensive experience and distinctions advocating for accident victims. Our clients have been awarded compensation totaling $400 million so far.
Contact (888) 488-1391 or click the "Do I Have a Case?" on our website to schedule a free consultation with one of our lawyers.