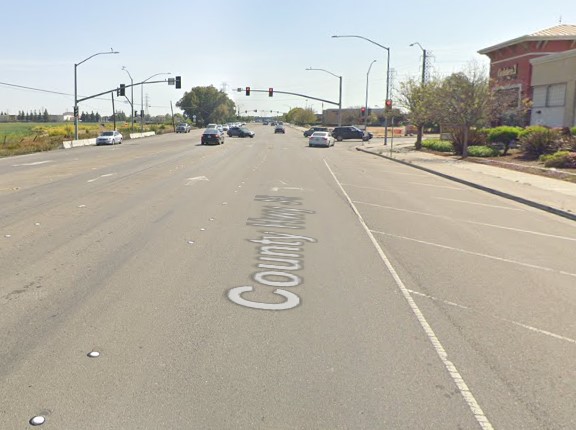 Authorities said several people were injured after a car smashed into a business in Tracy, San Joaquin County, on Saturday, January 07, 2023.
The South San Joaquin County Fire Authority said the crash occurred at the 3200 block of Grant Line Road.
Responders arrived at the scene and found a single vehicle wedged into an unidentified business establishment.
Several people were injured, but it is unclear how many people were involved, the extent of their wounds, and their current condition.
The traffic on Grant Line Road was unaffected, said the officials. The investigation into the crash continues.

Reckless Accident Statistics
Accidents, road rage, and a large number of annual deadly highway accidents in the United States are all exacerbated by reckless drivers. The National Highway Traffic Safety Administration defines aggressive driving as the willful and deliberate violation of traffic regulations with the intent to cause physical harm to another person or damage to their vehicle.
It's hard to put a number on how often reckless driving plays a role in fatal collisions, but a 2009 AAA research found that between 2003 and 2007, it contributed to 56% of such incidents.
The Fatal Accident Reporting System maintained by the National Highway Traffic Safety Administration shows that speeding is the leading cause of fatal accidents.
In the state of California, reckless driving is viewed as a major infraction. Driving and the phrases "reckless," "careless," and "improper" are sometimes used interchangeably. Call them what you want, but they cause more fatal car accidents.
Aggressive or careless drivers endanger the safety of others without reason. It is unacceptable when reckless driving results in harm to other people. The negligent drivers should be held liable for the injuries and deaths they caused.
Car Accident Lawyers in San Joaquin County
The majority of car crashes are the result of carelessness on the part of drivers. Your California accident lawyer will try to prove that the other driver's irresponsible actions constituted "negligence per se" to win your case. Deliberate action, such as drunk driving, carries a greater chance of dire outcomes because it is done so knowingly and on purpose.
Injured pedestrians, passengers, and other road users may be able to prove that the at-fault party was negligent under the law. Both reckless driving and negligence per se are illegal under California law. A skilled and persistent California reckless driving accident attorney is essential for a successful claim in either of these situations.
Our trusted reckless accident lawyers in San Joaquin County have the recognition and vast experience advocating for accident victims. Our clients have been awarded compensation totaling $400 million.
Contact (888) 488-1391 or click the "Do I Have a Case?" on our website to schedule a free consultation with one of our lawyers.