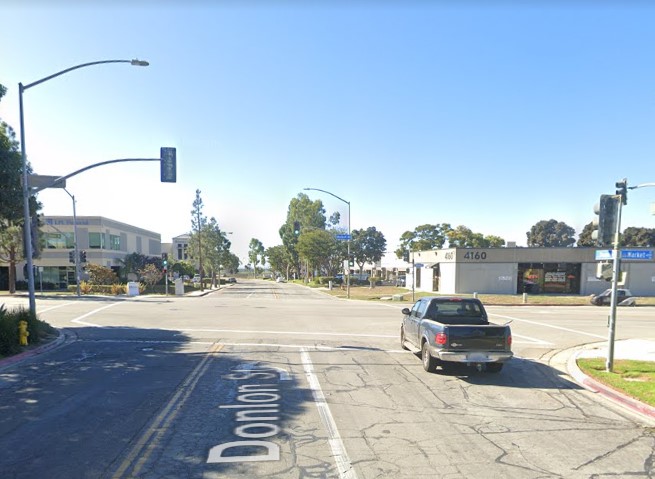 Two people were killed and another was seriously injured when their vehicle crashed into a building in Ventura on Sunday evening, January 08, 2023.
According to the Ventura Police Department, the fatal single-car crash occurred overnight in the 4200 block of Market Street.
Responders arrived at the scene and located two people inside the car. The victims, 21-year-old Antony M. and 19-year-old Agustin D., both from Ventura, were declared dead on the spot.
Another victim, whose identity was not released by the police, was transported to a nearby hospital after sustaining severe injuries. Their current condition remains unknown at present.
Initial investigation revealed that the vehicle was moving at high speed before crashing into the building.
The crash is being further investigated by the police. Anyone who may have witnessed it is urged to contact the authorities.

Fatal Reckless Accident Statistics
Accidents, road rage, and the high number of annual deadly highway accidents in the United States are all exacerbated by careless driving. According to the National Highway Traffic Safety Administration, reckless driving is defined as willfully disobeying traffic regulations with the intent to cause injury to another person or damage to their property.
It is challenging to calculate the proportion of fatal crashes that may be attributable to careless driving. Nonetheless, AAA research from 2009 indicated that between the years 2003 and 2007, irresponsible driving contributed to 56% of collisions.
The Fatal Accident Reporting System of the National Highway Traffic Safety Administration shows that speeding is the leading cause of fatal car accidents.
Disregarding the well-being of others, aggressive or careless drivers are a serious issue. When reckless driving puts other people in danger, it must be stopped immediately. The insurance companies of those drivers should foot the bill for the harm they caused.
Reckless Accident Lawyers in Ventura
Most car accidents are the result of carelessness on the part of drivers. Your California accident attorney will try to prove that the other driver's carelessness constitutes "negligence per se" to win your case.
Those who are wounded on the road might file a personal injury or wrongful death lawsuit against a careless motorist if they can show that the driver was at fault. Both negligent driving and the idea of negligence are illegal in California. You need the assistance of a dedicated and skilled California reckless driving accident attorney in either scenario.
Our trusted reckless accident lawyers in Ventura have the recognition and vast experience advocating for accident victims. Our clients have been awarded compensation totaling $400 million.
Contact (888) 488-1391 or click the "Do I Have a Case?" on our website to schedule a free consultation with one of our lawyers.