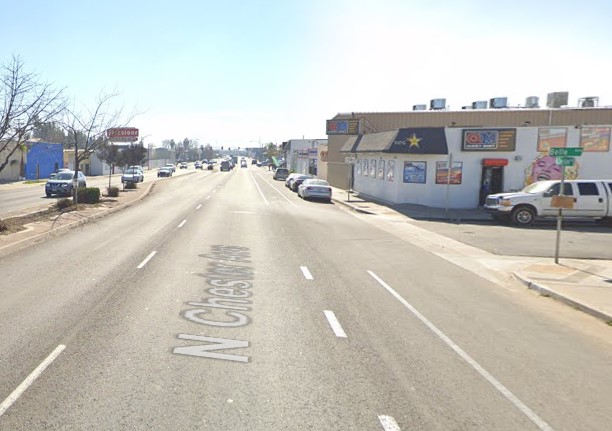 A pedestrian crash left a 13-year-old girl with minor injuries in Bakersfield on Tuesday, January 17, 2023.
According to reports, the collision occurred on North Chester Avenue near Belle Avenue.
Authorities stated that a car was traveling in the area when the victim crossed the street.
The girl was walking outside a crosswalk while the car was moving at 35 mph. She was sent to a nearby hospital with minor injuries.
Drugs and alcohol played no part in the crash.

Pedestrian Collision Statistics
In 2020, speed-related pedestrian deaths rose 8.6% from 7.2% in 2019. Safety for pedestrians is significantly impacted by speed. 10% of pedestrian fatalities occur at 23 mph and jump to 90% at 58 mph, a significant increase with vehicle speed.
The Governors Highway Safety Association said an all-time high of 7,485 fatal pedestrian accidents was predicted for 2021.
In 2016, there were 5,937 pedestrian-related fatalities in the US. By the end of the year, there should be 88 deaths every minute. A recorded 137,000 pedestrian injuries necessitated medical attention just in 2017.
The number of pedestrian accidents and fatalities is highest in California. In 2012, there were 893 fatalities and nearly 14,000 injuries among pedestrians.
For their safety, pedestrians must always walk on the sidewalks, abstain from drugs and alcohol, and proceed with caution when crossing driveways and parking lots. They can stay safe from accidents by using this advice.
Trusted Pedestrian Accident Lawyers in Bakersfield
Victims' families may file lawsuits against those responsible for their loved one's death to recover from the damage they suffered.
Additionally, they can be compensated for substantial losses like lost wages and burial costs and intangible losses like pain and suffering.
You can rely on our competent Bakersfield pedestrian accident lawyers to handle your case efficiently and effectively. We are dedicated to assisting victims in obtaining justice and winning their cases. After a serious pedestrian accident, we want to assist you in returning to your routine as quickly as possible.
To arrange a free consultation, call us at (888) 488-1391 or use our online "Do I Have Case?" form.