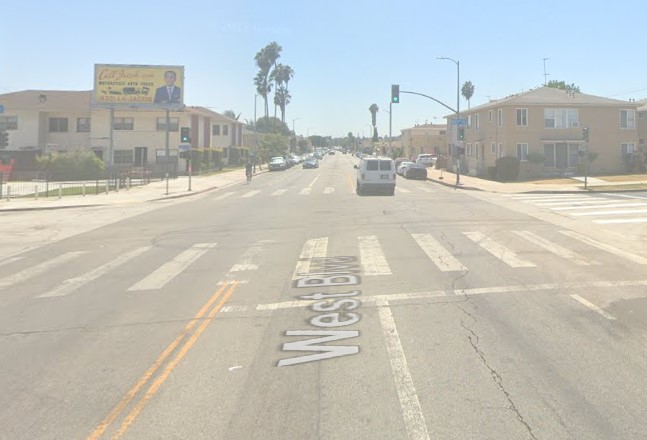 A motorcycle collision led to the death of one rider in Hyde Park, Los Angeles, on Saturday night, January 21, 2023.
According to reports, the crash occurred around 8:22 p.m. on West Boulevard near 60th Street.
Authorities state that the biker was traveling fast when he hit a northbound vehicle making a turn in the junction.
When paramedics arrived, the victim, a man in his 40s, was pronounced dead at the scene.
Meanwhile, the vehicle driver remained and cooperated with police officials.
Further investigations into the collision are underway.

Fatal Motorcycle Collision Statistics
In 2017, the Statewide Integrated Traffic Records System recorded 13,907 motorcycle incidents resulting in injuries.
Motorcycle accidents accounted for 14% of traffic fatalities, 18% of occupant fatalities, and 4% of occupant injuries in 2020, accounting for only 0.6% of vehicle miles traveled and 3% of vehicles with US registrations.
California had the country's highest personal and commercial motorbike registrations in 2020. In addition, California has the most significant population, accounting for approximately 12% of the overall population.
Due to the driver's inattention, two-thirds of motorbike collisions occur at junctions. Motorcycles are more prone than other vehicles to be involved in accidents.
To avoid these collisions, one should keep specific helpful guidelines in mind. Motorcycle riders can safeguard their safety by wearing helmets and following traffic laws.
Motorcycle Accident Attorneys in Los Angeles
Motorcycle accident victims and riders may experience fear, upset, and difficulty after an accident. A situation like this can occur in just a few seconds. If left untreated, functional impairment can persist for an extended period or even be permanent.
Motorcycle accidents may result in serious injuries, so it is imperative to seek the advice of a reputable lawyer with experience in this field. The person or group who harms another intentionally or unintentionally has a moral and legal obligation to compensate them.
Motorcycle accident victims may sue those at fault for damages and other losses as compensation for their injuries.
Our motorcycle accident lawyers in Los Angeles are equipped to defend you in these legal matters. As a result of our efforts on behalf of our clients, we have recovered more than $400 million in claims.
Our legal team is available for free legal consultation by calling (888) 488-1391 or clicking the "Do I Have a Case?" link on our website.