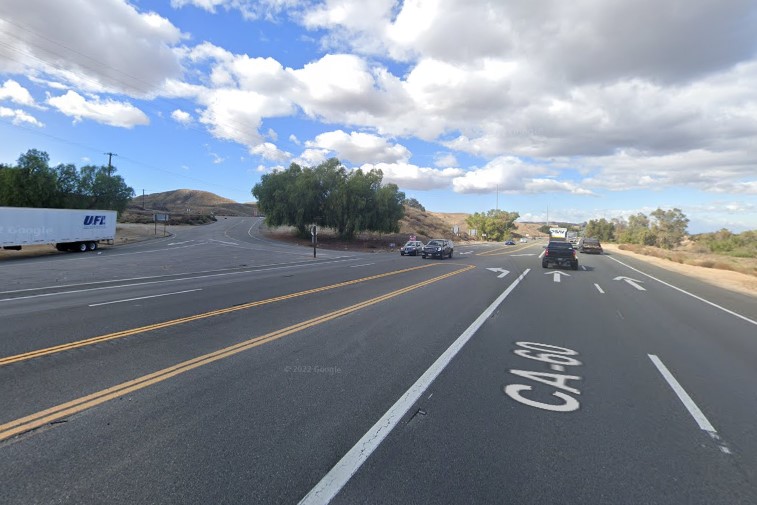 47-year-old Gina H. from Westminster, Colorado, was killed in a multi-vehicle collision in Beaumont on Monday evening, January 23, 2023.
According to the California Highway Patrol, the fatal three-vehicle crash occurred around 10:20 p.m. on the eastbound Moreno Valley (60) Freeway at Jack Rabbit Trail.
Gina was driving west on the freeway in the No. 2 lane at an unknown speed in a Honda Civic when she crashed with a 20-year-old woman from Moreno Valley driving a Cadillac CTS in the fast lane.
The impact sent the Honda onto the freeway's eastbound side, where a Kia Niro driven by a 44-year-old woman from Palm Springs heading east in the No. 1 lane struck the Honda broadside on the passenger side.
Gina was killed instantly while the Kia driver was transported to Riverside University Medical Center in Moreno Valley in serious condition. The Cadillac driver was reportedly unharmed.
It's still unclear whether drugs or alcohol may have contributed to the crash, and the investigation hasn't determined its cause yet. Both the Kia and Cadillac driver were not driving too fast.
The westbound lanes were shut down until after 1 a.m., while the eastbound lanes were entirely shut down for about 90 minutes due to the crash.

Fatal Multi-Vehicle Accident Statistics
Minute by minute, the National Highway Traffic Safety Administration (NHTSA) gets a report of an automobile crash anywhere in the United States. Nearly 3,000 people every year lose their lives in car accidents in California.
According to the National Safety Council, over 110,000 Americans lose their lives in traffic-related accidents annually. There have been 3,898 fatalities and 2,710,000 injuries attributed to traffic accidents in California since 1990.
The death rate has risen by an average of 23.5% per year in the five years since 2013, and experts estimate that this upward trend will continue for some time.
When three or more cars are involved in an accident, it is called a "multi-vehicle crash." According to statistics compiled by the National Highway Traffic Safety Administration in 2010, more than 13,000 lives were lost in collisions involving four or more cars.
Car Accident Lawyers in Riverside County
In the event of a fatal or catastrophic injury sustained in an automobile accident in California, the surviving family members are entitled to the same compensation as those who suffer a similar loss or injury as a result of any other type of traffic-related calamity in the Golden State.
Please don't hesitate to get in touch with our reputed legal team if you or a loved one has been injured or killed and you need to make a claim for personal injury or wrongful death. Get in touch with us today for a free consultation and to learn more about the ways in which we might be of assistance to you.
Our trusted car accident lawyers in Riverside County have extensive experience and distinctions advocating for accident victims. Our clients have been awarded compensation totaling $400 million so far.
Contact (888) 488-1391 or click the "Do I Have a Case?" on our website to schedule a free consultation with one of our lawyers.