Riverside

Auto Accident Lawyers
with over $500 Million Recovered in Compensation for Injury Clients.
You May Be Entitled to Compensation

In the United States, motor vehicle accidents are the most frequent cause of personal injuries. Almost two million people are injured in motor vehicle crashes each year. Over 200,000 of them are in California alone. As the fourth most populous region in the state, Riverside County houses over 2,000,000 residents and can be seen as one ofthe most dangerous to drive in. 
In 2017, Riverside alone reported 2,119 injuries and deaths from motor vehicle accidents on surface streets such as Jurupa Ave., Wells Ave., Pierce St and more commonly on surrounding highways like the 91, 215, and the 60. These tragedies are only made worse because most of them were avoidable; almost 80 percent of all traffic collisions result from distracted driving behavior.
Experienced Riverside Auto Accident Lawyers
As any experienced Riverside auto accident lawyer can tell you, crash injuries in this state cost victims tens of thousands of dollars in:
Medical expenses
Lost wages and other income
Car repair or replacement costs
Our client was driving with his wife and son on a two-lane highway when a drunk driver crossed the double yellow lines, causing a head-on collision that claimed the life of a loving wife and mother.
– 
ARASH KHORSANDI
The driver who caused the collision is liable to the other drivers and passengers for their injuries or damages. In California, fault in a car crash is determined by whichever driver was negligent in causing the accident. Even if more than one driver is at fault, the injury victim might be able to seek compensation for their damages from another driver.
Not all motor vehicle crashes in Riverside, California are the result of negligent drivers. It's also possible for them to be caused by defective car parts, hazardous road conditions, or even driverless vehicle malfunctions. If any of these are the cause of your accident, the vehicle or parts manufacturers or government agencies could be at fault for your crash.
Car accident injury victims may need to hire an auto accident lawyer to get the insurance company to pay fairly for their damages. In a small number of cases, the auto accident lawyer will need to file a personal injury lawsuit to get the liable party to pay for the injured individual's damages. Compensatory damages available in an auto accident injury lawsuit may include:
Lost income
Loss of earning capacity
Medical expenses
Pain and suffering
Before talking to the insurance company, or accepting a settlement offer, speak to the experienced auto accident lawyers at our award-winning law firm about your case.
Should You Contact an Auto Accident Attorney After a Car Accident?
Car accidents make up a substantial portion of California's personal injury and wrongful death claims. While many of these collisions have similar factors, each one has unique details and deserves to be investigated thoroughly by an accomplished auto accidents law firm to ensure the injured individual's complete financial recovery.
Many minor accidents don't often require the services of an automobile accident law firm. However, even if it turns out that you don't need a car accident lawyer, consultations at our reliable law firm are always free. On the other hand, more severe accidents benefit significantly from the representation of an experienced auto accident lawyer in Los Angeles.
More often than not, insurance adjusters attempt to take advantage of victims who don't have an auto accident lawyer experienced in California law on their side. Unfortunately, insurance companies aren't in business to look out for their claimants or insureds' best interest. Someone injured in a serious accident will rarely receive the injury settlement they deserve without hiring a seasoned automobile accident lawyer.
Our Riverside auto accident lawyers at Arash Law headed by Arash Khorsandi, Esq. are here to answer your questions. If we review your case and think you need an attorney, we'll tell you why. If we don't think you need an attorney, we'll let you know that too. Either way, you'll be able to make an informed decision about moving forward after an injury accident.
800+ Real Client Reviews Verified by Google
Common Types of Serious Auto Accidents in Riverside, California
Several common types of accidents can result in severe injuries for those involved. Here are some of the cases our auto accident lawyers deal with frequently.
A rear-end accident happens when one driver hits the vehicle directly in front of them. Rear-end accidents can range from minor to severe. It all depends on the speed at which the vehicles were traveling and the exact circumstances under which the accident happened.
Generally, the driver of the rear vehicle is at fault. These types of collisions often happen because the rear driver was following too closely or wasn't paying attention. Although, if the driver of the front vehicle was moving in reverse when the accident happened, it's possible that the driver might be found liable for the accident.
Sometimes called side-impact collisions, a "T-bone" accident happens when another car's front or rear hits a vehicle's side. Broadside collisions commonly result in severe injuries for both parties.
When the side of one vehicle collides with the side of another car, a sideswipe collision occurs. This accident usually happens while both vehicles are moving in the same direction. Sideswipe accidents can be caused by drivers who fail to check their blind spot before changing lanes and drivers who are in parked vehicles re-entering moving traffic without ensuring the lane is clear first.
A sideswipe collision at low speeds may only result in cosmetic damage to one or both vehicles. However, at high speeds, accident injuries can often be significant and severe.
When a vehicle is overturned as a result of an accident or leaving the roadway, a rollover accident occurs. These accidents are usually severe, resulting in substantial injuries and possibly even death.
Head-on accidents occur when two vehicles directly impact each other while moving in opposing directions. Even when the vehicles are traveling at modest speeds, these types of collisions can cause severe injuries or even death.
Single vehicle accidents involve one vehicle. The might be the result of hitting a stationary object or of veering off a roadway. Driver error caused by factors such as intoxication or fatigue can lead to these accidents, as can external factors like unsafe road conditions or bad weather.
After any kind of an accident in Riverside, California, all drivers are legally required to stop and stay at the scene to at least exchange information. Hit and run accidents are those in which one driver decides to leave the scene. Suppose the driver leaves the scene of the accident without giving their contact information to the other driver. In that case, their actions can result in a ticket and even criminal charges.
California Auto Collision Statistics
Car accidents are far too common. According to Traffic Safety Facts published by the National Highway Traffic Safety Administration (NHTSA), there were an estimated 6.3 million police-reported vehicle crashes last year alone. Those collisions caused the injuries of 2.44 million people on America's roads. Sadly, many of these happened due to the negligence of another person or party.
Several different organizations collect data on California's auto collisions, including the California Office of Traffic Safety. The latest year statistics available are for 2018. During that year, the number of statewide traffic fatalities was 8.3 percent less than the previous year.
Traffic fatalities decreased from 3,884 to 3,563 across the entire state. California's car accident death rate was nine per 100,000 people in 2018. Most concerning, car accidents are the primary cause of death related to unintentional injuries in this state.
Across the U.S., statistics show 33,654 fatal vehicle accidents happened in 2018, which caused over 36,500 fatalities
In 2017, Los Angeles County alone reported 92,020 victims killed or injured in vehicle accidents. During the same year, 7,271 injuries and fatalities in LA County involved intoxicated drivers.
In 2018, 1,069 people in California lost their lives in car accidents involving alcohol intoxication. Forty-two percent of all drivers who were killed in car accidents tested positive for drugs, both legal and illegal.
Bicyclist fatalities in this state increased by nearly seven percent, from 145 deaths in 2017 to 155 deaths in 2018. In California, 893 pedestrians lost their lives in traffic accidents in 2018.
There were 488 motorcyclist fatalities in 2018 in California. This represents a 15.57 percent decrease from 578 motorcyclists deaths in 2017. However, there were thousands of other motorcyclists who suffered severe injuries in accidents.
955 of California's fatal accidents occurred while the driver was speeding
914 of California's fatal accidents occurred while the driver was intoxicated
Riverside, California auto accidents leave thousands of people with severe, life-changing injuries and devastating losses of loved ones every year. Nearly all of these accidents are preventable with due care among drivers and other roadway users and proper care by parties in charge of roadway safety and maintenance.
This was a sad and tragic case in which our client was paralyzed after being struck by a distracted driver. The maximum policy settlement was 5.25 million and we were able to settle for the full amount. In addition, we were able to add additional workers' compensation benefits from our client's employer, as he was working at the time of the incident. The parties agreed to settle our client's workers' compensation claim for $2.5 million.
This was a sad and tragic case in which our client was paralyzed after being struck by a distracted driver. The maximum policy settlement was 5.25 million and we were able to settle for the full amount. In addition, we were able to add additional workers' compensation benefits from our client's employer, as he was working at the time of the incident. The parties agreed to settle our client's workers' compensation claim for $2.5 million.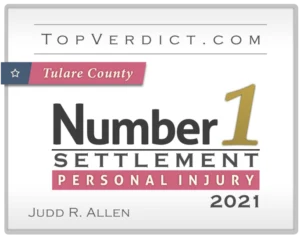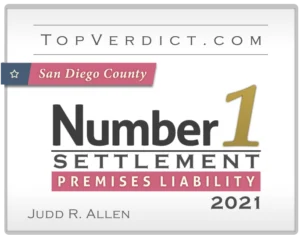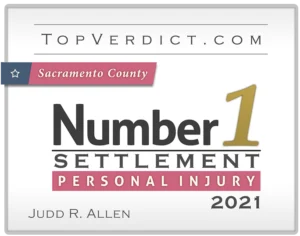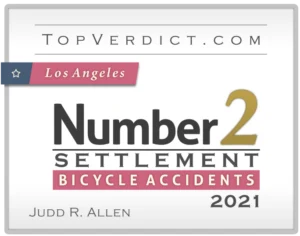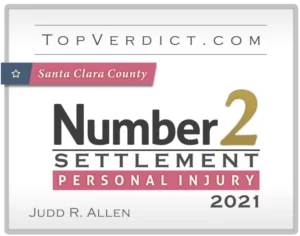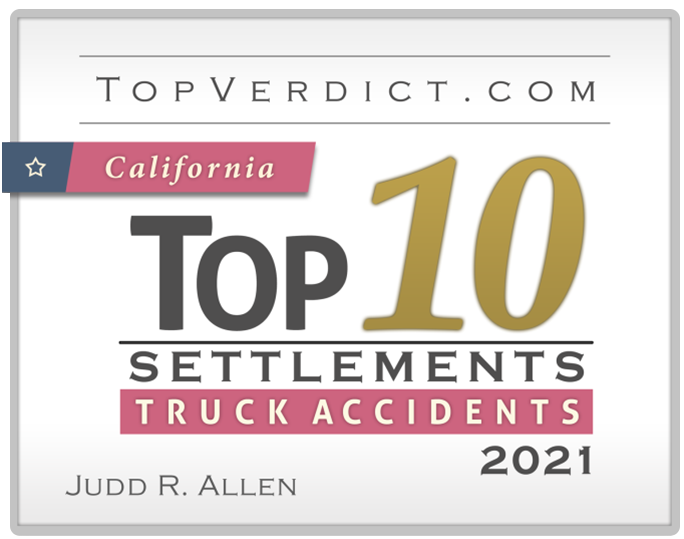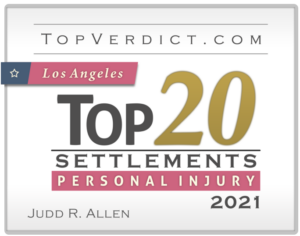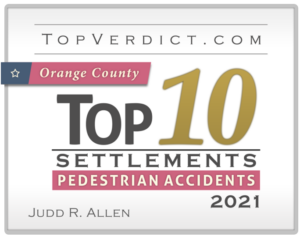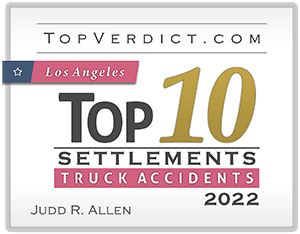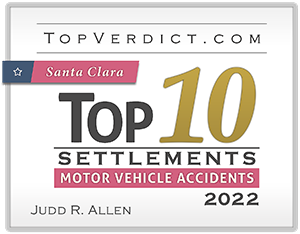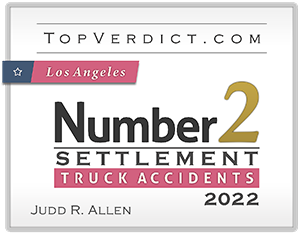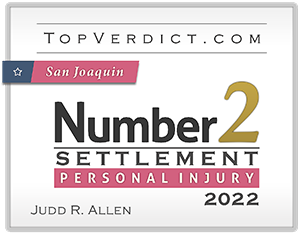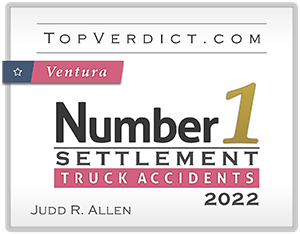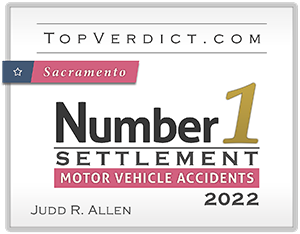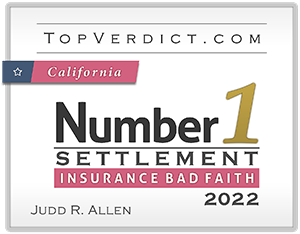 Common Injuries Resulting from Auto Accidents in Riverside, CA
Car accidents are among the most notable causes of personal injury in the U. S. According to the National Safety Council (NSC), an estimated 5 million car accidents occurred in the U.S. in 2019 alone. These accidents resulted in more than 39,000 ensuing fatalities and 4.4 million serious injuries.
Vehicle manufacturers continue to invent and implement life-saving safety features in their new vehicles. However, injuries due to car accidents are still a serious risk to everyone on American roadways. Here are some of the most common automobile injuries:
The body's limbs are especially susceptible to injuries in the event of a car accident. Emergency and follow-up treatments are typically required. Broken bones can lead to infection, the need for surgery, and physical therapy.

In particularly bad breaks, an amputation might be necessary, which will undoubtedly cause significant impairment and decreased quality of life. Car accidents also commonly cause minor breaks and sprains. These injuries are not usually difficult to treat; some need more prolonged periods of healing and rehabilitation to restore normal function in the area or body part.
Whiplash is the most common type of neck injury caused by car accidents. Even though it's a soft tissue injury, whiplash can be debilitating and take a long time to heal. In an accident, the vehicle occupants' heads can be thrown forward, backward, and even side to side.
The force of these movements can cause severe strain on the muscles and ligaments found in the upper neck and back. Most whiplash injuries will heal on their own after some time; however, some can leave permanent disabilities.

Disc herniation and skeletal trauma in the neck and the back are also injury concerns after a car accident, as well as damages to other soft tissues. Sometimes these types of injuries require surgery and rehabilitation. Others might lead to chronic pain and the need for physical or occupational therapy.
3
Spinal Cord Injuries (SCI)
Injuries to the spinal cord are one of the worst types of injuries stemming from an auto collision. They are also one of the most expensive and debilitating injuries. SCI can cause partial or total paralysis or even death.
Sometimes these injuries can't be corrected entirely, leaving the victim with a permanent disability. If this occurs, they are unable to care for their own basic needs, engage in typical everyday activities, or earn a living.
4
Brain and Head Trauma (SCI)
Injuries to the brain and head also have the potential to be severe—over 17 percent of Traumatic Brain Injuries (TBI) in the U.S. result from car accidents. Keep in mind that the brain isn't fixed in a specific position in the skull. The forces and impacts of an auto accident can cause rapid movement of the head.
In turn, the brain impacts the hard inner surface of its skull. This action can cause skull fractures, bruising, bleeding, and soft tissue damage. Some TBI victims will have immediate unconsciousness or exhibit other tell-tale signs of injury; others may not realize their injuries until later.
As such, emergency medical treatment is crucial. The sooner a TBI is diagnosed and treated, the better the outcome. These injuries require emergency care and diagnosis with tools like a CT scan or an MRI and extensive follow-up treatments. Additionally, some victims will have significant impairment in cognitive function and could need lifetime rehabilitation.
Car accident victims can sustain minor or severe facial injuries, including cuts, scrapes, bruises or deep lacerations, fractures, burns, and damage to teeth or the jaw. Minor car accidents are known for causing facial injuries since the face's soft tissues are more vulnerable to trauma. The face can be injured by impact with parts of the inside of the car or objects made airborne in the accident, such as purses or broken glass. Puncture wounds can be caused by related injuries such as broken bones or other sharp objects.
Sometimes, it's the injuries that aren't visible that impact car accident victims the most. An auto accident lawyer can help victims fight for damages for these as well. Psychological injuries can be present, no matter how minor or severe a victim's physical injuries are.
Post-traumatic Stress Disorder (PTSD) is common among car accident victims. This disorder frequently requires treatment from a mental health professional following a car accident. Some victims only need a few therapy sessions, and others may need several years to help them deal with the potentially lasting impacts of living with PTSD.
Other psychological injuries resulting from a vehicle accident include generalized or acute anxiety, severe panic attacks, and depression. These can be caused by the trauma of the actual event or recovery from the event.
Often, treating psychological injuries is difficult. Victims might need extensive therapy with a licensed professional, medication, or a lengthy recovery period to return to their normal mental and emotional state. The best Riverside auto accident lawyers can help victims who are entitled to compensation for emotional distress resulting from the car accident get the recovery they deserve.
What Damages Can Injured individuals Receive in a Vehicle Accident Lawsuit?
Damages in a car accident arise from the injuries and other losses suffered by the injury victim. When filing a personal injury claim, auto accident victims should request maximum compensation for their losses from the negligent party or their insurance carrier.
Compensatory damages in personal injury litigation include both economic and non-economic damages. Economic damages have an inherent and specific value, such as medical bills or car repair costs. Non-economic damages are more challenging to assign a value to. They typically include pain and suffering caused by the crash.
Although not all damages apply to every case, common compensatory damages in a California auto accident include:
Medical expenses, including emergency medical treatment and physical or occupational therapy
Vehicle repairs or replacement expenses
Lost income from not being able to work
Decreased future earning capacity
Medication and medical equipment and supplies
Future medical care and treatment
Pain and suffering
The loss of limb, scarring, or disfigurement
Loss of consortium (for a spouse or partner)
Depending on the circumstances, those injured in car accidents might also be able to receive punitive damages. Also called exemplary damages, they are sometimes available when the at-fault driver was reckless, purposely tried to hurt someone, or committed a hit-and-run.
The Role of a Riverside Auto Accident Lawyer
At its very center, the role of a Riverside auto accident lawyer from our acclaimed law firm is to be an advocate for their injured client. This means handling communications and deadlines within the civil court system, the insurance companies, and keeping the client appraised of all developments in their case.
Some car accident victims think they can get by just fine without the help of an auto accident lawyer. If you are one of them, make sure you know what's at stake before accepting the insurance company's settlement offer and signing away any further legal rights in a settlement. Always remember that the insurance company is a for-profit business. Unfortunately, it's unlikely that they have your best interests at heart.
Contact an experienced Riverside, California injury attorney at our firm for a free consultation on your case. During this free consultation, you'll get a better idea of what your claim might be worth without having to invest any money. Here are some of the ways a lawyer will fight for you in a car accident claim:
If the police responded to your accident, they probably conducted an investigation at the scene. This process usually includes:
Sketching the scene to include the direction the vehicles were traveling and were they landed after impact
Obtaining statements from every involved party
Getting witness statements, if there are witnesses available and willing
Whether the police responded or not, the applicable insurance carriers will talk to their customers to get their story about what happened in the accident.
Unfortunately, these brief law enforcement investigations fail to provide a reliable picture of what happened before and during the accident. Unfortunately, they often also include omissions, errors, and inaccurate statements by the other party.
Your accident lawyer will perform their own investigation into what and who caused the crash. This task includes:
Examining the police accident report
Reviewing the insurance company's report
Interviewing eyewitnesses
Getting surveillance video of the scene, if any are available
Assessing records of past problems at that location
Investigating the other people involved and their driving records and previous accidents
Inspecting the scene of the accident
Going through medical records
Hiring experts to review the records when necessary
With a thorough investigation, your attorney can provide a clearer picture of what happened to cause the collision, who was at fault, and why the other person should be held liable to you for their negligence.
2. Managing Your Treatments
Sometimes victims of an injury accident downplay their injuries. Car wreck injuries can be frequently complicated and change over time. Even if a driver feels okay immediately after the car crash, neck stiffness and pain, decreased mobility, headaches, and other concerning symptoms can appear days or even weeks later. Your vehicle accident attorney can help ensure that you seek treatment as soon as possible, so your injuries worsen or develop complications.
It's normal for some injury victims not to seek medical care because they are worried about paying for their medical care and treatment. If another driver caused the crash, that driver is responsible for paying for your damages. Your car accident attorney will encourage and help you to get proper treatment after an accident. They will also fight to get your medical bills paid by the at-fault driver's insurance company.
While taking pictures of the damaged vehicle and getting a copy of medical records is an excellent start in gathering evidence after a car accident, it's not the end-all. It's possible that the other driver may attempt to hide or conceal evidence regarding the cause of the accident. An attorney can act to ensure relevant evidence is retained and not tampered with. This is valuable evidence that can be studied by engineering experts or medical experts hired by your auto accident lawyer to help build your case.
4. Writing and Sending a Settlement Demand Letter
In accordance with California civil law, one of the first things that must be done after an accident to obtain compensation for damages is to write and send a demand letter. The demand letter provides a detailed outline of the claim and the reasoning for the other driver's liability. The demand letter typically includes:
The names and contact information for the parties involved
The facts and circumstances of how the accident occurred
The property damage and medical injuries caused by the accident
Losses and expenses related to the wreck
A formal demand for compensation from the insurance provider
In most cases, the demand letter is also the beginning of negotiating with the insurance adjuster. Your attorney will take care of this negotiating for you.
5. Negotiating with the Insurance Provider
One of the most crucial steps in attempting to receive damages after suffering injuries in a car accident is negotiating with the insurance adjuster. Without an experienced attorney, it can also be one of the riskiest parts of a claim.
You need to be aware that the insurance carrier has an army of lawyers and adjusters who deal with liability and injury claims each day.
If you talk to the other driver's insurance company without your attorney present, they might try to get you to say things to damage your claim. This will help their case so they can deny your insurance claim altogether or pay you less money for it. Let your attorney handle the insurance company so you will have the best chance for full and fair compensation.
It's usually up to the injured individual to determine whether or not to accept the insurance company's settlement offer. Your Riverside personal injury lawyer will discuss your options with you. Suppose the insurance company isn't willing to negotiate or only offers a small portion of your damages. In that case, your accident lawyer can litigate the claim in civil court with your permission.
6. Filing a Personal Injury Lawsuit
If negotiations with the insurance company fail, your lawyer can file a personal injury lawsuit in the applicable California civil court. Your attorney will ensure your case includes a strong basis for liability and a convincing claim for all of your damages.
A car accident lawsuit can take some time to go to trial. However, most personal injury lawsuits are settled before the trial date arrives. The closer the trial gets, the more likely both parties are to reach a negotiated settlement.
Settlement in a motor vehicle accident involving a commercial agricultural defendant – client suffered spinal injuries.
– 
JUDD ROSS ALLEN
Do You Have a Car Accident Claim?
After an injury accident, it's common to have confusion about whether or not you have a valid claim for compensation. To be eligible to obtain damages from the at-fault party, your case must meet both of these criteria:
The vehicle collision was at least partly caused by another party's negligence.
The vehicle collision resulted in you or a family member suffering serious physical injuries.
The Riverside auto accident lawyers at Arash Law led by Arash Khorsandi can answer any questions you may have about what establishes negligence and what it means for injuries to be "severe." If, after your free consultation, your car accident attorney determines that your case meets both of these criteria, we can begin building your claim immediately.
Insurance Companies Aren't Your Ally
Despite what they want you to think, both your insurance company as well as the insurance provider of the at-fault party involved will attempt to settle your car accident claim for the lowest amount possible. Our compassionate attorneys know full well that a car accident often changes much more than the car you drive.
Medical expenses, lost hours at work, taking care of dependents, and emotional suffering all add up just as quickly as your car's repair bill from the mechanic. Our staff is committed to obtaining the highest settlement possible in your claim so we can cover all these fringe costs. We won't accept a payment that accomplishes anything less.
When the Insurance Company Calls You
After receiving notification of the accident, adjusters or representatives from your insurance company or the at-fault driver's insurance company might call you. They have the right to do so. However, your best option is to avoid speaking with them. Too many times, unsuspecting claimants make innocent comments that are later twisted by insurance companies to work against your claim.
They have no reservations about using your own innocent words against you if it means they get to keep more money in their pockets. During this call, they might also try to pressure you into accepting an extremely low settlement offer as they want to catch you before you have time to talk to an experienced auto accident lawyer near me.
When you work with an Riverside auto accident lawyer, they'll consider your current and future medical bills, lost wages, and other out-of-pocket expenses, so that you can get the compensation you need to cover the real costs resulting from your car accident. Our auto accident lawyers in Riverside are used to skillfully handling insurance company tactics.
When the insurance company calls, politely tell them it's not a good time or let them know you are represented by an auto accident lawyer and then contact us right away. We'll help you figure out if a settlement offer is fair, and we'll talk to the insurance company on your behalf.
Are You Searching for an Experienced Lawyer for an Auto Accident "Near You" in Riverside?
If you are looking for an experienced auto collision lawyer near me, look no further than our award-winning law firm. Our skilled California personal injury attorneys have recovered $500 Million in damages for our former personal injury clients. Many of them are also victims of negligent drivers, just like you. For decades, people suffering from car accident injuries in San Francisco, Riverside, San Jose, San Diego, Sacramento, Sherman Oaks, and all throughout California have called upon our knowledgeable auto accident lawyers to help them as they seek the compensation they need.
Call the best car accident attorneys at Arash Law today at (888) 488-1391 or use our easy and convenient online form to book your free, no-obligation car injury collision case consultation.
Get The Latest News from

The Best California Accident Law Firm Today