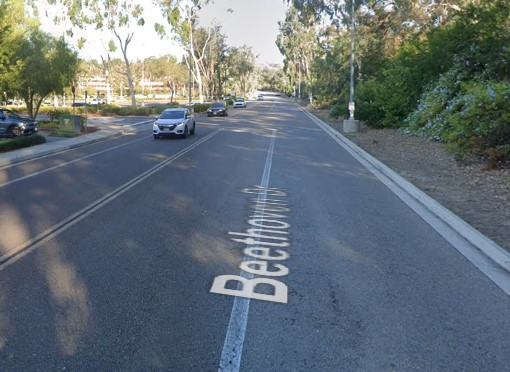 Two people were injured after a single-vehicle crash in Escondido early Monday morning, January 23, 2023.
The collision reportedly occurred around 1:40 a.m. at Beethoven Drive, near Westfield North County mall.
Authorities were dispatched to the scene after alerts of a white vehicle swerving off the road and down a slope.
According to a police official, the city's 911 dispatch received an Apple crash detection alert from an iPhone, and dispatchers then heard people on an open line.
According to the sergeant, the iPhone's location was traced, allowing officers to locate the crash site.
When police and fire workers arrived, they discovered the automobile about 30 feet down the hill with two 19-year-olds locked inside.
The Jaws of Life were utilized to cut the automobile and extract the two passengers. They were sent to the hospital with unknown injuries.

Single-Vehicle Crash Statistics
According to the Centers for Disease Control and Prevention, 1.35 million people die on America's roads yearly. These fatalities typically involve pedestrians, motorcyclists, and cyclists.
Crash-related deaths are the world's eighth-leading cause of death and the number one killer of children and teenagers.
For every 100 miles driven in the United States in 2020, 1.37 people died. There were 18.4% more road deaths in the first half of 2021 than in the previous year.
A single-vehicle collision can occur for a variety of reasons. Run-off-the-road incidents happen when drivers lose control of their car while speeding or making fast maneuvers on a wet, slick road. The road may be littered with branches or objects that have fallen from trucks.
These accidents can be prevented by wearing a seatbelt, remaining alert, and avoiding distractions. Despite measures, people are at risk of being engaged in these sad traffic accidents.
Car Accident Lawyers in San Diego
You must hire legal counsel if you were involved in a car accident and sustained severe injuries. After a tragic accident, you must file a damage claim as soon as you can to preserve your legal rights.
To ensure that your case is handled fairly, you should retain a lawyer with experience handling car accident cases. After looking over the specifics of the accident, your attorney will share their professional opinion with you.
With our San Diego car accident lawyers, we can help you win your case and represent you efficiently. With our contingency fee arrangement, you will not have to pay any out-of-pocket expenses to receive compensation.
Fill out the "Do I Have A Case?" form on our website or contact us at (888) 488-1391 to schedule a no-cost consultation with our legal team.