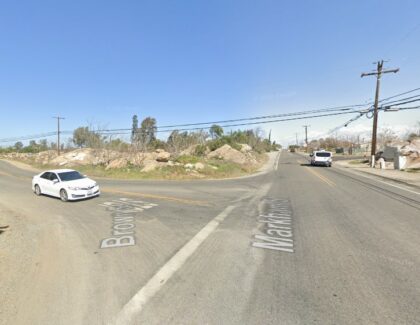 One person was killed while another was sent to the hospital after a two-vehicle collision in Riverside County on Friday night, March 10, 2023.
According to the Riverside County Fire Department, the deadly crash occurred at about 8:00 p.m. at Markham Street and Brown Street in the census-designated place of Mead Valley.
The circumstances that led up to the collision were not yet established by the authorities, but two unidentified vehicles crashed, causing one to reportedly flip over.
One person was ejected from one of the vehicles due to the impact. The ejected victim was declared dead at the site. Another person sustained minor injuries and was sent to the hospital in an unknown condition.
No further details on the crash and the victims' identities were immediately available as the investigation continued. Whether speeding or intoxication played a role is currently unknown.

Fatal Two-Vehicle Accident Statistics
Vehicle collisions are the leading cause of accidental death and injury in the United States. On top of that, car accidents are responsible for over two million deaths and ten million injuries annually around the world.
According to the National Safety Council, in 2020, there was an 8.3% increase in traffic-related fatalities in the United States, reversing a three-year downward trend. In 2019, there have been 39,107 people killed in motor vehicle collisions. The following year, in 2020, there were 42,338.
In 2020, 3,847 people were killed in car accidents in California. Only one car was involved in most of the fatalities (2,260 deaths or 59%), while nearly half (1,587 deaths or 41%) included numerous cars.
What to Do After a Car Accident
In the event that you or a loved one are in a car accident, dial 911 immediately. When talking with the authorities or the insurance company, always be factual and avoid making assumptions. Some victims may feel obligated to offer an apology, even though they played no role in the accident. This could be used as justification by the insurance company to reject a claim.
Contacting the appropriate authorities will result in obtaining a copy of the completed report. This site's contact form is also open for you to fill out. We'll go to work on your request as soon as we have the report. Our well-known lawyer is happy to talk with you for free if you have any questions regarding making the most of your insurance coverage.
Car Accident Lawyers in Riverside County
Our local personal injury or wrongful death attorney can provide a free initial consultation to anyone who has been injured in a car accident or lost a loved one in such an accident. Please contact us if you have any questions regarding filing a claim or would like to discuss your other legal options.
Our trusted Riverside County car accident lawyers at Arash Law, led by Arash Khorsandi Esq., have the recognition and vast experience to advocate for accident victims, with awarded compensation totaling $400 million as of yet. Contact (888) 488-1391 or click the "Do I Have a Case?" on our website to schedule a free consultation with one of our lawyers.